News
How Perry Mattfeld Prepared for her Blind Character Role on 'In the Dark'
How Perry Mattfeld Prepared for her Blind Character Role on 'In the Dark'
Perry Mattfeld is enjoying her challenging experience portraying a blind character on CW's drama show In the Dark.
The actress confessed that it wasn't easy getting into character, but she had a lot of help from a blind consultant. But before we get into that, let's have a briefing on the series.
'In the Dark' Synopsis
In the Dark tells the story of blind Murphy (Perry Mattfeld), who lives with roommates Jess (Brooke Markham) and Tyson (Thamela Mpumlwana). One day she discovers Tyson's lifeless body outside her apartment. But the body goes missing by the time the police arrive. 
Murphy takes it upon herself to investigate her friend's murder because the police don't seem interested in doing so.
The series premiered in 2019 and continued for four seasons.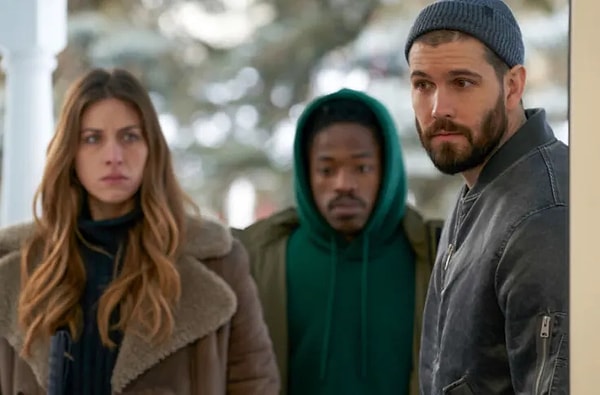 How did Perry Mattfeld Prep for a Blind Character Role?
Mattfeld had to put in extra work to do her role justice. In an interview with Colldier.com, Perry said that she spent a lot of time with the blind consultant Lorri Bernson as she prepared to step into the character's skin.
'I would observe Lorri as she went about her daily routine. I saw how she cooked, got ready for bed, used her iPhone on audio settings and interacted with her guide dog. I also learnt how to use a cane. Lorri helped me greatly with blocking. The director would say what he wanted to be done, and then Lorri would illustrate. I would then copy how she moved.'
Apart from Bernson, Mattfeld spent a lot of time bonding with her on-screen guide dog, a golden retriever called Levi.
'She's so special and definitely the lead,' Perry praised her four-legged co-star. 'Levi, who plays Pretzel, was a source of education to the entire crew on how service dogs work with their owners. We also learnt how to have Levi on camera."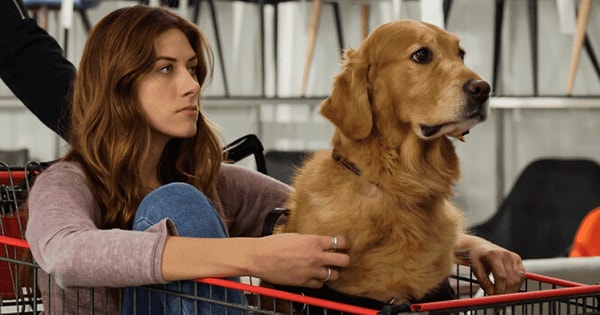 Why 'In the Dark' Didn't Cast an Actual Blind Person for the Lead Role
Nicky Weinstock, one of the show's executive producers, said that before considering Perry Mattfeld for the role of a blind woman, they did a casting search in 29 different organizations hoping to find a blind actor suited for the part. 
After auditioning many candidates, they felt that Mattfeld was the best star for the character. "Perry showed high commitment to accurately playing a blind character. She got a cane from the props department on the first day of pre-production and practiced how to use it in her apartment for weeks," Weinstock explained.
Scroll Down for Comments and Reactions