News
'House of the Dragon' Cast Member Enjoys Sizzling Scenes
'House of the Dragon' Cast Member Enjoys Sizzling Scenes
Like the predecessor series, HBO Max's House of the Dragon is notorious for its steamy sex scenes and incestuous love affairs. 
The highly-anticipated prequel spin-off series finally released its first episode on August 21 2022 and it's already off to a great start, garnering a 90% score on Google Ratings, 85% on Rotten Tomatoes and 8.8/10 on IMDb.
Created by George R.R. Martin and Ryan Condal, House of the Dragon portrays the events of two centuries before Game of Thrones.
Intimate Family Affairs in 'House of the Dragon'
Remember the unorthodox secret relationship between Cersei Lannister and her twin brother Jaime in Game of Thrones? 
Well, House of the Dragon has another incest scandal involving Rhaenyra Targaryen, portrayed by Australian actress Milly Alcock and her uncle Daemon Targaryen, played by English star Matt Smith.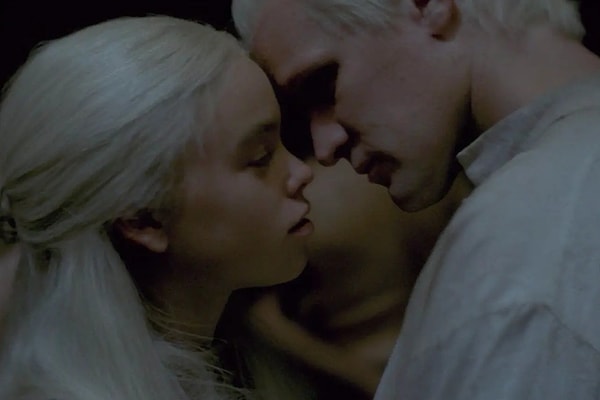 Milly Alcock is Comfortable with Nooky Scenes
Alcock shared that she was pretty cosy getting intimate with Smith during the steamy scenes. In the show's latest episode, Daemon shows his niece around the castle at night and then takes her to a brothel. The two share a passionate kiss before Daemon pulls away and walks out. 
Alcock said in an interview that she was calm while filming the scenes because she had been coached prior by an intimacy coordinator. 
She added, "The director, Clare Kilner, ensured that we hadn't seen the brothel props until the time of the shooting. So as we were walking through the brothel, the coordinator was there guiding us. I must admit, I was shocked to see extras you've just met completely nude on-set 69-ing for 12 hours. It was gnarly and weird. I felt overdressed."
Alcock's character is also involved romantically with her guide, ser Criston Cole depicted by British actor Fabien Frankel. Rhaenyra loses her virginity to se Christian in the fourth episode.
'House of the Dragon' Episode Guide
So far, the show has dropped four episodes of its first season, which contains a total of ten. 
Below is a guide to the episodes' release dates to help you stay on track:
• Episode 1: "The Heirs of the Dragon"- August 21 2022
• Episode 2: "The Rogue Prince"- August 28 2022
• Episode 3: "Second of his Name"- September 4 2022
• Episode 4: "King of the Narrow Sea"- September 11 2022
• Episode 5: "We Light the Way"- September 18 2022
• Episode 6: "The Princess and the Queen"- September 25 2022
• Episode 7: "Driftmark"- October 2 2022
• Episode 8: "The Lord of the Tides"- October 9 2022
• Episode 9: "The Green Council"- October 16 2022
• Episode 10: "The Black Queen"- October 23 2022
Scroll Down for Comments and Reactions