HBO Max's 'House of Ho' Season Two Glimpses More Drama and 'Hos'
2022 has HBO Max working overtime to ensure its fans get beyond-expectations shows. House of Ho season two is the newest piece on the streaming platform, with ten new episodes from the Texas-based Vietnamese family, the Ho. 
After launching its first season in December 2020, House of Ho has returned for season two, and it appears Keeping Up With the Kardashians is getting a competitor.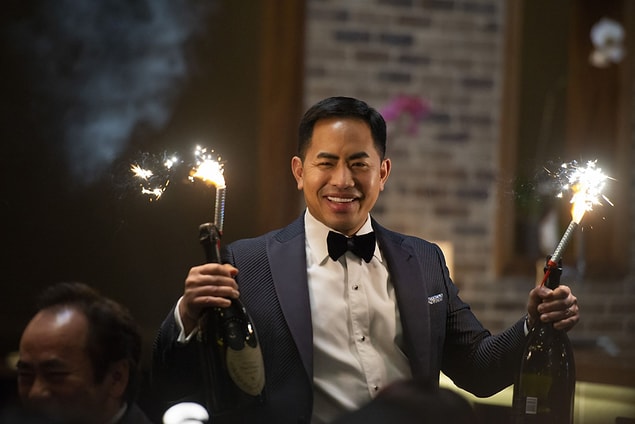 About 'House of Ho' Season Two
House of Ho season two resumes from where season one left off with the alien family's resurrected traditions. It also showcases the family's multigenerational outlook on life in Texas and the rib-breaking drama that keeps them connected. The series features a unique luxurious lifestyle, giving a picture of 2018's Crazy Rich Asians that left a mark on the hearts of fans. 
The House of Ho season two trailer introduces several new faces and a more entertaining drama than its predecessor. The kids are under constant pressure to meet their parent's high expectations, and the never-ending visits from the drama family, friends, and relatives- you will like it here!
Who Features In 'House of Ho' Season 2?
The wealthy Ho family comprises Binh (the father), Hue (the mother), Washington (son), Judy (daughter), Sammy (cousin), Tina (auntie), and Nate (Judy's fiancé). Other characters include Kim and Bella Ho (Judy and Washington's cousins), Tammy Gee and Vanesa Kon (Nate's sisters), and their lovers Tran Nguyen and Carlton Kon. 
The series captured its audiences' attention in the first season with a 6.2 out of 10-star rating on IMDb and a 50% audience score on Rotten Tomatoes.
Who are the Series Creators?
Nick Lee, Stephanie Bloch Chambers, Rosalina Lydster, Karla LeCroix, and Katy Wallin are the series' chief producers, alongside Kelly Greaney and Sonya Novak as the producers. 
House of Ho is a Lionsgate Television and Chambers Entertainment co-production.
'House of Ho' Season Two: Release Date
The series launches on Thursday, August 25th, exclusively on HBO Max with three episodes, followed by three and later four more episodes, completing the ten-episode series on September 8th. 
HBO Max has released the official trailer via its primary YouTube page for more descriptions concerning House of Ho. 
HBO Max hasn't forgotten you, a Twitter-lover; there's a 1-minute, 55-second trailer for you via the streamer's verified Twitter account. We will surely keep you updated on any developments related to the show.