Harry Styles Increases His Full Album Appeal on 'Harry's House,' His Best Post-1D Album
News
>
Harry Styles Increases His Full Album Appeal on 'Harry's House,' His Best Post-1D Album
For all his select moments of appeal to fans, Harry Styles' albums were mostly known to critics just for their aping of pre-2000s rock cliches. For the first time, the fan-favorite member of One Direction synthesizes his inspirations for his solo career into a work of their own that sounds both timely and timeless, equally nostalgic and forward-thinking. Check out the details of Styles' latest full-length release below!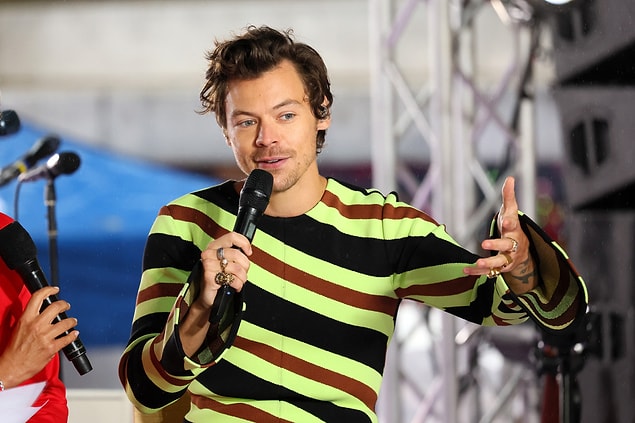 Don't be fooled by the corny title; Harry's House is some of the best that '70s-inspired pop artists have conjured up in 2022. In some ways better than similar classic-sounding modern artists, Styles uses the majority of the album to synthesize his inspirations into a sound all their own. While some tracks wear their influences clearly like on the funk numbers 'Cinema' and 'Daydreaming,' the best songs like singles 'As It Was' and 'Late Night Talking' don't have one clear origin. Instead, as most of the best Harry's House songs do, they blend original and classic ideas just enough to sound modern, and with more assured songwriting to boot, the entire result is an instant upgrade from the past.
The Verdict on 'Harry's House'
Since the trendiest styles of the day are usually so cookie-cutter, it's always a pleasant surprise when a pop artist brings something to the table that deserves more than just a casual, for-fun listen. Dua Lipa similarly accomplished this in 2020 with Future Nostalgia, and while this new record is miles below that essentially perfect disco revival album, Harry's House is pretty damn great on its own terms.
Rating: 8/10
★★★★★★★★☆☆
Tracklist