Hallmark's 'Moriah's Lighthouse' Presents More Drama and Romance from Rachelle Lefevre and Luke Macfarlane
News
>
Hallmark's 'Moriah's Lighthouse' Presents More Drama and Romance from Rachelle Lefevre and Luke Macfarlane
For a good while now, Hallmark Channel has been delivering captivating content back to back. The streaming network's most recent piece, Moriah's Lighthouse, based on Serena B. Miller's book Love's Journey on Manitoulin Island, Moriah's Lighthouse, is a clear piece of evidence. Get a preview from the video below:
Plot
The film follows Moriah, a super-talented woodworker who satisfactorily designs magnificent creations for her customers. Moriah stays in a splendid French island settlement, where her family has stayed for generations. 
The artisan dreams of purchasing a local lighthouse one day to restore it. Surprisingly, an American architect checks in Moriah's aunt's hotel for the summer holiday. She is saddened and shocked when she discovers the guest has been recruited to design a new residence for the new owner. 
The purchaser has an unanticipated relationship with the island and Moriah's aunt, which may result in more revelations to Moriah as the summer unrolls.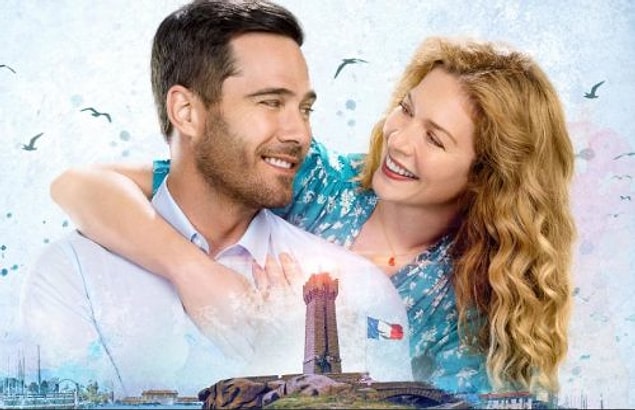 The Cast and Crew Team
Luke Macfarlane portrays Ben while Rachelle Lefevre enacts Moriah. Terry Cunningham and Paul Campbell write the romance with Stefan Scaini as the director. Leif Film Media is the production company behind this heart-warming story. 
Moriah's Lighthouse is chiefly produced by Leif and Agnes Bristow, with Agnes, Hubert Toint, and Borga Dorter as producers.
Release Date
Hallmark Channel has taken it to its main Twitter account to share the premiere news accompanied by images regarding the show. 
Moriah's Lighthouse comes to our screens this Saturday, June 18th. You can't afford to miss this one!