News
Hallmark Gets Better with its New Hanukkah Rom-Com 'Hanukkah on Rye' Starring This 'Jane the Virgin' Star
Hallmark Gets Better with its New Hanukkah Rom-Com 'Hanukkah on Rye' Starring This 'Jane the Virgin' Star
On Sunday, December 18 2022, The Hallmark Channel released a new Hanukkah rom-com to tantalize its Jewish viewers, Hanukkah on Rye.
Described as Crossing Delancey meets You've Got Mail, Hanukkah on Rye sees two deli owners spark new romance over Hanukkah. But their budding relationship gets complicated when they realize they are business nemesis.
'Hanukkah on Rye' Storyline
Jane the Virgin's Yael Grobglas plays Molly, who begins to date Jeremy Jordan's Jacob (Supergirl) after both being set up by their grandmothers through a timeless matchmaking service. The two communicate through anonymous letters at first, until they eventually meet and discover their Jewish family delis are competing on the same block. 
As things get heated, it takes a Hanukkah miracle and their meddling but well-meaning grandmas to address their rivalry. 
The chemistry between Grobglas and Jordan is a joy to watch as they portray spot-on comedy of adversaries turned into paramours.
Who Casts 'Hanukkah on Rye'?
The duo leads are joined by Lisa Loeb, Linda Darlow, David Eisner, Dan De Jaeger, Angela North, Sam Rosenthal, Cindy Myskiw, Frederick Allen, Saul Elias, Henriette Ivanans, Darren Martens, Debbie Maslowsky, Cora Matheson, Linda E. Smith, Tim Nhlazane, Paula Shaw, Lisa Horner and Harry Nelken.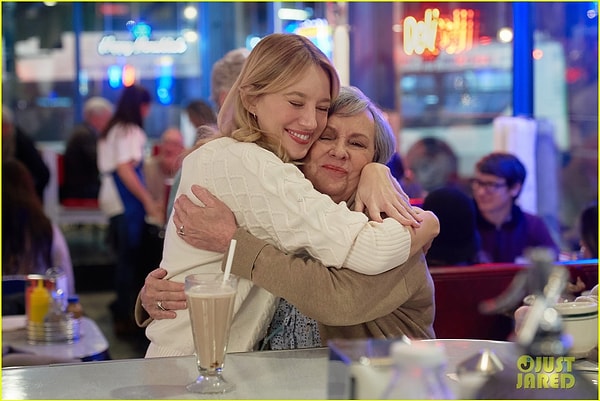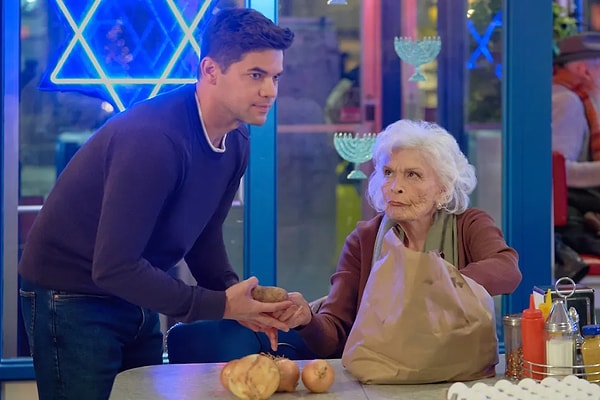 'Hanukkah on Rye' Sparks High Rating
Hanukkah on Rye joins other newly incorporated Hanukkah narratives on The Hallmark Channel, following 2019's Double Holiday and Holiday Date, Love, Lights, Hanukkah (2020) and Eight Gifts of Hanukkah (2021).
While some viewers felt like previous Hanukkah entrees were indistinguishable from the other Hallmark Christmas films, they say Hanukkah on Rye finally draws closer to home, preserving the authenticity of the Jewish festivity, which makes it worth watching. 
One critic commented on Rotten Tomatoes, 'The Hallmark Channel is getting better as their 2022 Chanukah film, Hanukkah on Rye is the network's best Chanukah film yet."
The film also features a positive rating of 8.2/10 on IMDb.
Hanukkah on Rye debuted on Sunday, December 18 at 8 p.m. ET on The Hallmark Channel and is now available for watching.
Scroll Down for Comments and Reactions