News
Gordon Ramsay Net Worth: How Rich is The Fiery Chef?
Gordon Ramsay Net Worth: How Rich is The Fiery Chef?
Luxurious foods, a fiery temper, and profanity—these words became icons for the legendary Scottish chef, Gordon Ramsay. Despite being one of the top five chefs on the list of richest chefs, he is nevertheless considered to be the most popular one in the world.
He discovered his food artistry in the early 1990s, and he already has 17 Michelin stars through his restaurants and several different reality shows on TV today. Through the aid of these, Gordon was able to live a luxurious life that no one could be able to imagine. 
Knowing that he is extremely rich and famous, questions such as 'How much is his net worth?' 'How many restaurants does he have?' and 'How was he able to become pretty successful?' are likely to be asked.
This article will help you find the answers to those questions.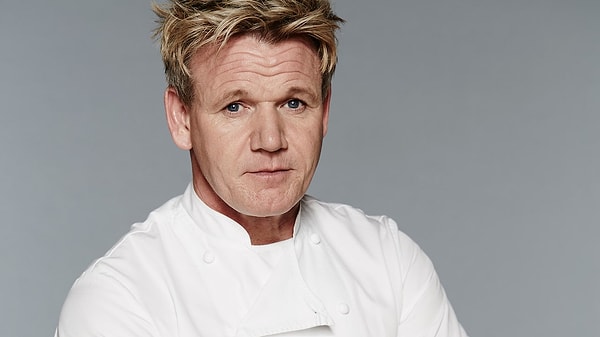 Gordon James Ramsay was brought into the world by his parents on November 8, 1966, in the Scottish town of Johnstone. His parents' names are Gordon James Sr., a shopkeeper, welder, and swimming pool manager, and Helen (née Cosgrove), a nurse. He has an older sister as well as a younger brother and sister. When he was nine years old, he and his family moved to Stratford-upon-Avon, England, where they settled in the Bishopton area.
Ramsay has attributed his family's constant shifting to his father, an occasionally violent alcoholic whom Ramsay described as a 'hard-drinking womanizer,' and described his early years as 'hopelessly itinerant.' In his memoirs, he admitted that his father had abused and abandoned the children. In his early days, he worked as a pot washer at an Indian restaurant while his sister served as a waitress.
He was initially chosen to play under-14 football when he was 12 years old. Although he had dreams of playing football, injuries derailed his early career. He was forced to stop playing the sport due to a severe knee injury. He was on his 16th birthday when he left his home and moved into a small apartment in Banbury.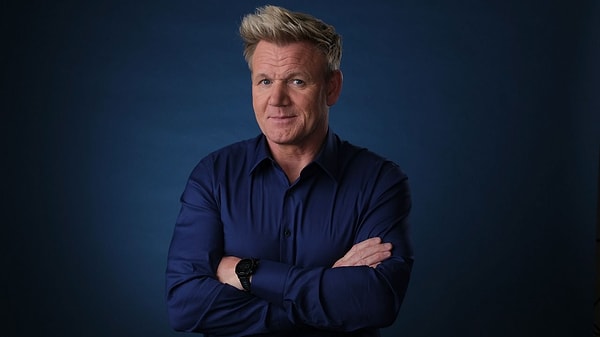 Gordon's Culinary Career
After graduating from North Oxon Technical College with a vocational diploma in hotel management in 1987, he relocated to London and started polishing his culinary abilities under chefs Albert Roux at La Gavroche and Marco Pierre White at Harvey's. Early in the 1990s, Ramsay visited France and worked in the kitchens of renowned chefs Guy Savoy and Jol Robuchon, creating traditional French dishes. Ramsay relocated back to London in 1993 and took over as head chef of Aubergine, which by 1996 had earned two of the publication's coveted Michelin Guide stars out of a possible three.
The renowned Gordon Ramsay restaurant, which Ramsay started on his own in 1998, received its third Michelin star and was recognized as one of the top restaurants in the world within three years. He established Gordon Ramsay's at Claridge's (closed in 2013) in 2001, which received a Michelin star two years later. In 1999, he opened Pétrus, which received a Michelin star within seven months of opening. Following were a growing number of Michelin-starred eateries, such as the Savoy Grill, the Boxwood Café (which was shut down in 2010), Maze, and La Noisette (closed in 2008).
Ramsay officially opened the world's first international restaurant named 'Verre' in 2001 in Dubai, UAE. In 2011, he ended his relationship with the eatery. His first American restaurant, Gordon Ramsay at London, debuted in New York City in 2006 (it closed in 2014), and in Versailles, Gordon Ramsay au Trianon, opened its doors in 2008 (outside Paris). Later, he established businesses in countries including South Africa, Australia, and Japan.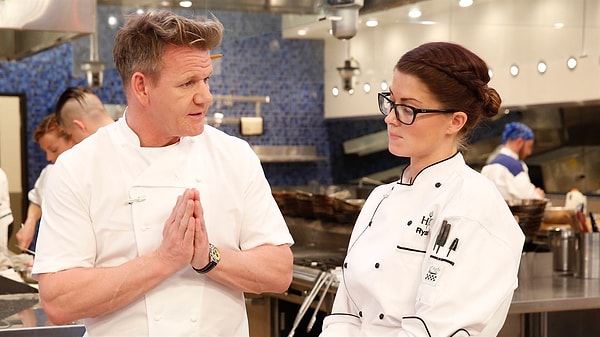 In addition to his multimillion-dollar restaurant empire, Ramsay became a television celebrity wholly unto himself. He began producing the acclaimed British series Hell's Kitchen in 2009 and Ramsay's Kitchen Nightmares in 2004, both of which attempted to transform failing restaurants into successful businesses. The former ended in 2014, while the latter began in 2009. He started appearing in the American versions of both shows in 2007, and Hotel Hell, which used the Hell's Kitchen format but focused on the hotel business, debuted there in 2012.
2014 marked the end of Kitchen Nightmares in the United States. The F-Word (a play on the word 'food' and Ramsay's favorite four-letter curse), which made its debut in the United Kingdom in 2005, and an American version of MasterChef, which made its debut in 2010, were two of Ramsay's other TV series. In the latter program, which Ramsay cohosted, novice chefs competed for monetary awards and cookbook deals. The American version of MasterChef Junior, which included young candidates, debuted in 2013. Ramsay made an appearance in the 2017 two-part British documentary about cocaine called Gordon on Cocaine. Two years later, the television series Gordon Ramsay: Uncharted made its premiere; it followed Ramsay as he traversed the globe to sample various foods and civilizations.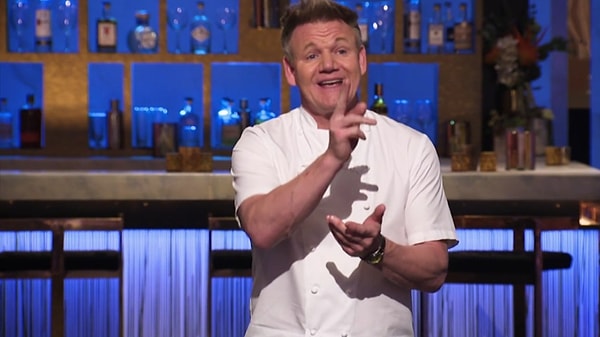 Personal Life
Ramsay married Cayetana Elizabeth Hutcheson, a teacher with experience in the Montessori method, in 1996. They live in Wandsworth Common in London and Los Angeles, respectively, and have five kids: Megan, Holly, Jack, Tilly, and Oscar. Megan ran the London Marathon in 2017 in memory of the miscarriage of the son they had named Rocky, who occurred in June 2016 at five months gestation. 
Chris Hutcheson, Ramsay's father-in-law, was in charge of managing the business that managed his restaurant empire up until 2010. On June 7, 2017, Hutcheson was given a six-month prison term for preparing to break into a computer system linked to the Ramsays' business ventures. Indicted for multiple offenses between October 23, 2010, and March 31, 2011, Hutcheson was proven guilty of 2,000 instances of breaking the system of Gordon's business along with his son.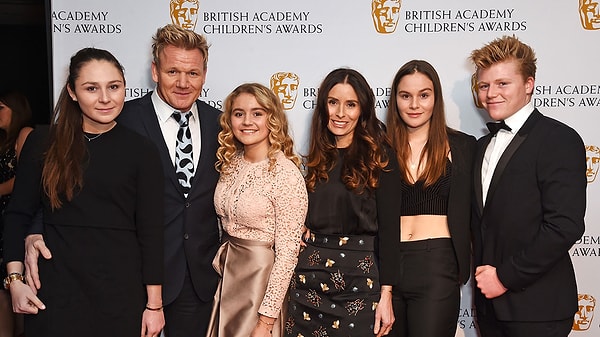 Gordon Ramsay Net Worth
With all the fame and businesses he has, Gordon Ramsay definitely has a humungous net worth. For the record, he has a lot of restaurants—a total of 56—and he has already been awarded 16 Michelin stars. All of them are earning a decent amount of money that adds to his mountain of wealth every day.
Aside from those restaurants, Ramsey is also a longtime celebrity on the giant stage of TV. Overall, he had 15 different reality shows on TV. The income from his shows and restaurants allowed him to earn almost $90 million every day, adding up to his tremendous net worth of $820 million. There are 23 real estate properties, 10 limited edition cars, and 2 luxury yachts among Gordon Ramsay's possessions.
Ramsay has three residences in Cornwall with a combined estimated value of £11 million, including a £4 million mansion in Trebetherick, a £4.4 million house in Rock, and a £2 million Grade II-listed house in Fowey. In August 2020, the property in Fowey was put up for sale for £2.75 million.
Scroll Down for Comments and Reactions