News
'Girls Trip' Sequel is Happening! Reunion in Ghana
'Girls Trip' Sequel is Happening! Reunion in Ghana
I can't believe it's been more than five years since the college girlfriends Sasha Franklin, Ryan Pierce, Lisa Miller Cooper and Dina went on a spontaneous trip!
After a long wait, fans of the comedy-drama film Girls Trip rejoice at a forthcoming sequel.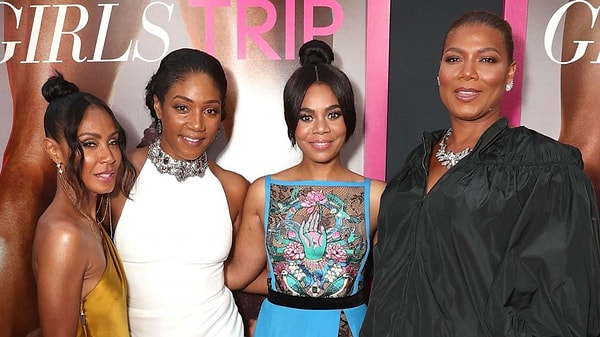 'Girls Trip 2' Officially in the Works
Tracy Oliver, the brains behind the 2017 chic romp had some exciting updates about the film's sequel at the Sundance Festival, where she primarily promoted her other genius creation, the drama series Harlem season 2, available on Amazon Prime Video. 
"It's officially happening. I can tell you that. While Will Packer (the film's producer) might kill me, we're looking to set Girls Trip 2 in Ghana," Tracy said.
Oliver further stated that Girls Trip 2 will cover "Afrochella', Ghana's cultural and music festival whose name stems from the American flower crown event Coachella. She added that the girl pals will look to attend the festival, which features famous performers of the region, including Ghanaian musician Shatta Wale. 
The co-creator kept her deets short and sweet, choosing not to reveal anything else about the upcoming sequel except confirming that the leading ladies Queen Latifah, Regina Hall, Jada Pinkett Smith and Tifanny Haddish will reprise their roles as Sasha, Ryan, Lisa and Dina respectively. 
As the sequel hasn't commenced shooting yet, we still don't know the release date. Oliver is still crafting the script.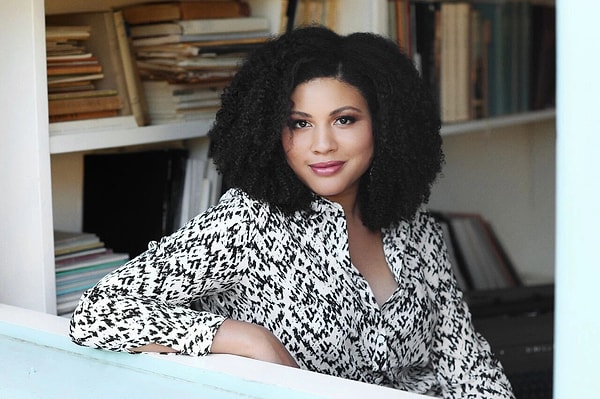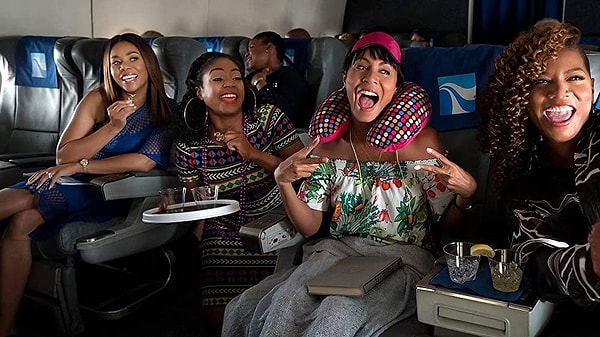 'Girls Trip' Premise
Girls Trip (2017) saw the quadruple journey to New Orleans at the Essence Music Festival, where lifestyle expert Ryan was the keynote speaker. The essence of the film being rekindling friendships, Ryan had invited her old college friends to accompany her on the trip. Sasha, a struggling former Time Magazine journalist; Lisa, an uptight divorced single mum nurse and Dina, the impulsive party animal. 
By the end of the film, the girls rediscovered their wild side, especially Lisa, who got her groove back. There was lots of partying, flaunting and bawling. 
Following suit, the sequel could follow the crew reaching new heights in their connection, especially since they are fresh off the 40-something age boat.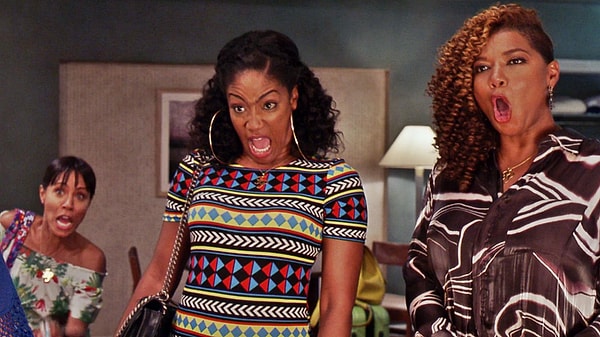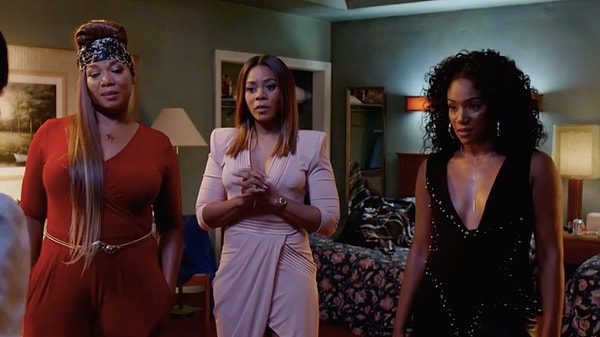 'Girls Trip' Received High Critic Ratings
Girls Trip has been praised by critics more than the audience, garnering a 92% score on Rotten Tomatoes, with a lower audience score of 77%. According to critics, 'the film anchors its comedic effect through compelling characters brought to life by a brilliantly assembled cast.'  
The first film is available to buy or rent on Vudu, Apple TV+ and Prime Video.
Scroll Down for Comments and Reactions