News
Giancarlo Esposito Shares How He Played Gustavo Fring in 'Breaking Bad' and 'Better Call Saul'
Giancarlo Esposito Shares How He Played Gustavo Fring in 'Breaking Bad' and 'Better Call Saul'
Giancarlo Esposito turned heads in his iconic role as the infamous Gustavo Fring in Vince Gilligan's drama series Breaking Bad. He reprised his role in the spin-off prequel series Better Call Saul, based on the ruffian attorney Saul Goodman.
Esposito shared in an interview that his secret to playing the villain character so well is creating an essential backstory the show didn't explore. 
But that's not all, there's more to his character tricks.
Who is Gustavo Fring
Villains are often depicted as absurd and unbalanced, but quite the opposite Gus Fring reeled in the audience with his downright unnerving persona. 
The character was the owner of a methamphetamine empire that managed to operate under the wings of his chicken restaurant chain, Los Pollos Hermanos and laundry business. 
Undisputedly, Gus was a major contributor to the enormous success of Breaking Bad, and why fans and critics alike loved the ending of the descendant. Not forgetting that many, including Giancarlo, hope for the universe to expand, perhaps leading to a Gus Fring spin-off.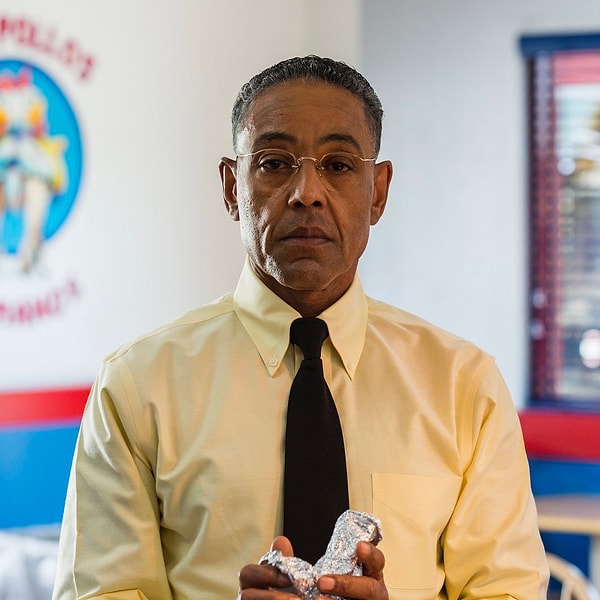 Giancarlo Esposito Reveals How He Plays the Astounding and Calm Gus Fring
Esposito has lived in Gus Fring's skin for more than ten years, giving a priceless performance that it's impossible to imagine anyone better suited for the role.
Gus Fring had a disturbingly sense of calm, making him impossible to read and ultimately scary. Because of his nature, he was able to run an illegal business right under the nose of the DEA, disguised as the force's biggest supporter. 
Giancarlo told Vulture that sitting in silence helped him to play the character. 
'I relied heavily on yoga for tranquillity while shooting Breaking Bad,' he said. 'Yoga helped me to remain still and focused on just one thought. I had to shut out all my thoughts and think of nothing to ease and relax. I practised this for years.'
Giancarlo only deepened this yoga and meditation technique when he reprised his role in Better Call Saul. 
"We mirror what we see," the actor further explained. "It's simple, someone smiles at you, you smile back. Someone tells a joke while laughing, you also laugh. But what if you don't really get tickled by the joke? Your reaction could be driven by honoring the other person's emotion."
Esposito had his character withhold his honest feelings and instead listen to the voice inside him. That helped him protect his emotions and not let his guide down or expose himself.
What More to Expect from Gus Fring
Giancarlo believes that there's still so much to explore about his character despite the two series. He points out that he's not ready yet to relinquish Gus Fring. 
Fans can only hope that with the end of Better Call Saul, Vince Gilligan would decide to make Gus Fring his newest project.
Scroll Down for Comments and Reactions