News
'Forever Out of My League': Release Date, Trailer, Official Synopsis, And Cast
'Forever Out of My League': Release Date, Trailer, Official Synopsis, And Cast
After Marta's procedure, her life hangs in the balance, and true love is just around the corner. Can the heart, however, triumph against old secrets — and fate's whims?
'Forever Out of My League' Release Date
'Forever Out of My League' is scheduled to be released on April 1, 2022, by Netflix.
'Forever Out of My League' Trailer
Netflix has dropped a new trailer for its upcoming 'Forever Out of My League'. Check out the trailer here.
'Forever Out of My League' Official Synopsis
Marta, who is always more gorgeous, returns to her life following a dangerous lung transplant. Gabriele is by her side, as he has always been. and they decide to move into a brand new house designed specifically for them.
Jacopo and Federica dedicate themselves to finding new housemates as orphans of Marta's extravagance. Everything seemed to be going swimmingly until the girl's condition reappeared.
The situation is quite difficult. Marta is taken to the hospital in a critical condition. All of her friends come to the hospital, frightened about her latest recurrence, to hear from Dario, who is now her trusted doctor.
Marta's strict and quiet grandma, with whom the girl has not had contact in years, is Gabriele's last resort. The young woman's life appears to be hanging by a thread at this point, and she appears to be the only one who can decide her fate.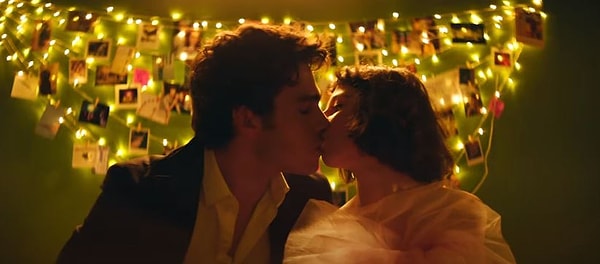 Who Is In The Cast Of 'Forever Out of My League'?
'Forever Out of My League' cast members are as follows:
Ludovica Francesconi as Marta
Giancarlo Commare as Gabriele
Jenny De Nucci as Rebecca
Désirée Giorgetti as Silvia
Jozef Gjura as Jacopo
Gaja Masciale as Federica
Franca Pellecchia as Marta bambina
Christian Nerone as Jacopo bambino
Diego Giangrasso as Dario
Monica Dugo as Madre Gabriele
Riccardo Niceforo as Giacomo
Elia Tedesco as Vittorio
Massimo Valz Brenta as Padre Gabriele
Antonio Catalano as Agente immobiliare
Osey Lucky as Ahmed
Demo Viola as Federica bambina
Angelica D'Ettorre as Zoe
Carola Campana as Madre Rebecca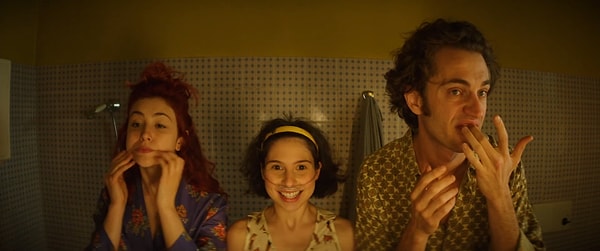 'Forever Out of My League' Showrunners
'Forever Out of My League' has a genre of comedy-drama-romance and is directed by Claudio Norza, written and produced by Roberto Proia under Eagle Pictures. Netflix is the official distributor of the film along with Eagle Pictures.
Are you looking forward to watching 'Forever Out of My League' on Netflix on April 1st? Let us know in the comment section below.
Scroll Down for Comments and Reactions