News
For Your Mid-Week Nostalgic Watch: 'Chef' (2014)
For Your Mid-Week Nostalgic Watch: 'Chef' (2014)
Jon Favreau isn't only a film production maestro but a kitchen one as well. Favreau successfully wrote, directed, co-produced and starred his way into the comedy-drama film Chef (2014), catching more flies and hearts on the way.
Chef's Storyline
Featuring a perfect cast, Chef succeeds Carl Casper (Jon Favreau), a chef at a prestigious Los Angeles restaurant who quits his job after being pushed too far off the edge his boss Riva (Dustin Hoffman). 
Carl's journey of self-discovery leads him to Miami, where he teams up with ex-wife Inez (Sofia Vergara), best friend Martin (John Alberto Leguizamo) and son Percy (Emjay Anthony) to establish a food-truck business. His new business helps Carl rediscover his passion for cooking in addition to his zest for life and love.
Cast
Other favorite faces featured in the movie include Scarlett Johansson as Molly, Robert Downey Jr. as Marvin, Bobby Cannavale as Tony, Oliver Platt as Ramsey Michel and Amy Sedaris as Jen.
Chef's Amazing Ratings and Reviews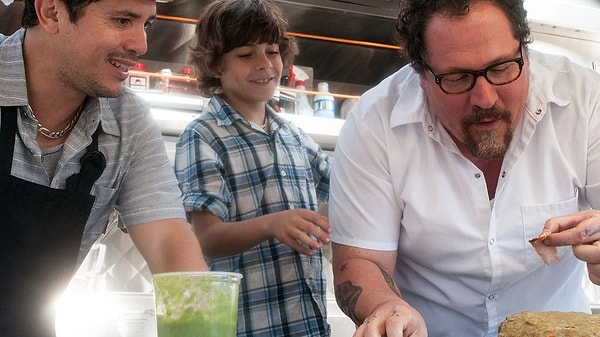 Scroll Down for Comments and Reactions