Flavor Flav Net Worth: A Closer Look at The Rapper's Riches and Career
News
>
Flavor Flav Net Worth: A Closer Look at The Rapper's Riches and Career
The rap industry is continuosly seeing lots of new entries and artists striving hard to be one of the mainstream rappers earning the big bucks. With 40 music videos and 14 studio albums, Flavor Flav can be considered as a veteran in this industry. Just how much wealth has Flavor Flav accumulated?
Co-founder of Public Enemy

Besides being a rapper, he is also a reality TV star

Multiple certified Platinum albums
How much money and wealth has Flavor Flav earned as a rapper and TV star? Let's take a look at Flavor Flav's net worth.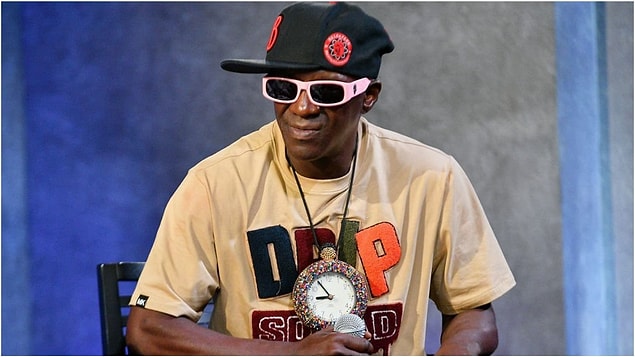 Early and Personal Life
Flavor Flav was born on March 16, 1959, in Roosevelt, New York, with his real name William Jonathan Drayton Jr.. His  Father William (a restaurant entrepreneur) and mother Anna, raised him and his siblings Steven and Jean in Freeport, New York. When he was a child, he learned to play the piano and other instruments by himself.
During his junior year at Freeport High School, Drayton was a member of the church choir and a student. After setting his family's house on fire while playing with a lighter as a toddler, he was arrested multiple times for breaking into and robbing stores as a teenager. He met Carlton Ridenhour , AKA Chuck, at Adelphi University in Long Island, New York, in 1978, and began performing on his campus radio show. Drayton adopted the the name Flavor Flav once they began rapping together.
Flav has seven kids total, three with Angie Parker, three with Karen Ross, one with Elizabeth Trujillo. While he was dating other ladies on 'Flavor of Love,' he got engaged to Trujillo. The couple apparently wed some time around 2013. The two appeared on VH1's 'Couples Therapy' the year after Flav was arrested for beating Liz and threatening her teenage kid with a knife in October 2012. Parker sued Flav in 2012 for the $111,186 in child support he owed. Facing a six-month prison sentence, Flav agreed to pay Angie $25,000 in June of that year and make monthly installments of $1,200.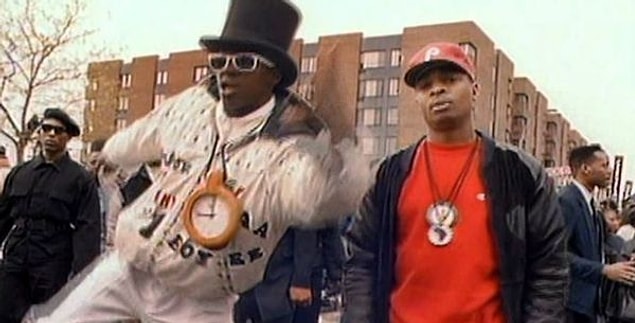 Flavor Flav's Career
In 1985, Flavor Flav and Chuck D co-founded Public Enemy. The following year, they released the song 'Public Enemy #1,' which caught Rick Rubin, a Def Jam Records executiveattention. ,'s On February 10, 1987, they secured a contract with the record company, and their debut album, 'Yo! Bum Rush the Show,' was made available. The album received a Gold certification from the RIAA, and their follow-up, 1988's 'It Takes a Nation of Millions to Hold Us Back,' received a Platinum certification and peaked at number one on the 'Billboard' Top R&B/Hip-Hop Albums chart. The #1 'Billboard' Hot Rap Songs 'Fight the Power' and '911 Is a Joke' were included on Public Enemy's 1990 album 'Fear of a Black Planet.'
 Since then, the group has released 11 further albums, such as 'New Whirl Odor' (2005), 'Rebirth of a Nation' (2006), and 'The Evil Empire of Everything' (2012). The publication of their 15th album, 'What You Gonna Do When the Grid Goes Down?,' is scheduled for September 2020. After a falling out at a Bernie Sanders rally in March 2020, the group announced that Flav was being fired from the group; however, Chuck D later claimed that it was all a fraud.
Flavor Flav Net Worth
The rapper had various achievements in both acting and rapping and is considered to be one of the successful artists in today's industry. Flavor Flav has an estimated net worth of around $2 million, securing a future for him and his kids.
Flavor Flav- UNGA BUNGA BUNGA (Official Music Video)