News
First Episode of 'The Last of Us' Wins the Series Season Two Renewal at HBO
First Episode of 'The Last of Us' Wins the Series Season Two Renewal at HBO
HBO's hit post-apocalyptic drama series, The Last of Us, just got its second season renewal on the streaming network, and gamers cannot keep calm. 
The news came two weeks after the show launched its first installment.
'The Last of Us' Renewed for a Second Season Before Season One Ends
Although only three episodes have aired so far, HBO realized that the first episode had attracted approximately 4.7 million viewers on its first day and 22 million domestically in twelve days. 
The Last of Us is currently one of the highest-rated HBO shows, garnering a 97% score on Rotten Tomatoes (with a 95% audience rating), 9.3/10 on IMDb and 94% on Google Rankings.
When Did 'The Last of Us' Debut?
The Last of Us was revived in 2019 as an adaptation of Naughty Dog's video game 2013. HBO began the plans to adapt the adaptation into a TV series in March 2020, starting its filming in July 2021 until June 2022. The long filming period was due to the impact of the then-hit COVID-19 pandemic. 
The post-apocalyptic series debuted its first season on HBO on January 15, 2023, and got a season two renewal on Friday, January 27, 2023. 
Check out the thrilling preview videos for the show's first four episodes!
How Do Different Players Receive the Renewal News?
HBO Programming EVP and Head of Drama Films and Series, Francesca Orsi, presented the renewal news, saying, 'Druckmann, Craig, and chief producer Carolyn Strauss, alongside the entire incredible crew, have defined a genre with their skillful launch season of The Last of Us. After making it in the first season, I cannot wait to see this team exceed themselves again with season two.'
In a statement, the series writer and chief producer, Neil Druckmann, said, 'I'm honored, humbled, and so overwhelmed that so many people connected with our retelling of Ellie and Joel's journey. The partnership with HBO, Craig Mazin, our amazing cast, and crew exceeds my high expectations.'
'Now we are pleased to do it again with the second season. On behalf of the entire Naughty Dog &Playstation, thank you!' Druckmann finalized. 
Craig Mazin also expressed his gratitude towards the renewal, 'The audience has offered us a chance to continue, and as a fan of what Druckmann and Naughty Dog made, I couldn't be more ready to get back to the business.'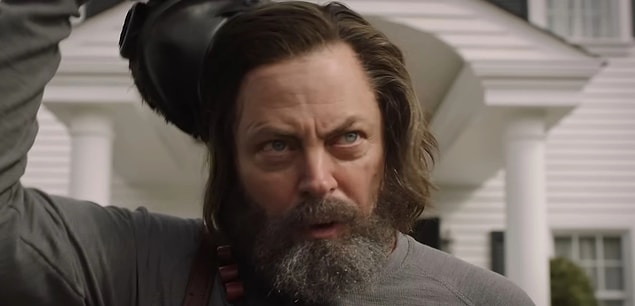 More About 'The Last of Us'
The Last of Us revolves around Joel, a smuggler who accompanies Ellie across the US in a post-apocalyptic period. The show is set twenty years after the lethal fungus attacks humans, changing them into 'zombies.'
The series stars Pedro Pascal, Bella Ramsey, Gabriel Luna, Anna Torv, Merle Dandridge, Nico Parker, Ashley Johnson, Nick Offerman, Storm Reid, Murray Bartlett, Merle Dandridge, Melanie Lynskey, Lamar Johnson, Jeffrey Pierce and Rutina Wesley. 
Con O'Neill, Graham Greene, Eliane Miles, John Hannah, Christopher Heyerdahl, Brendan Fletcher, Max Montesi, Nelson Leis and Taylor St. Pierre also appear. 
Fans can continue streaming The Last of Us season one on HBO Max as more episodes premiere.
Scroll Down for Comments and Reactions