News
'Father Figures' a Dud Film Despite its Ensemble Cast Comes to Peacock in June
'Father Figures' a Dud Film Despite its Ensemble Cast Comes to Peacock in June
It's hard to see a movie flop, especially when it's packed with a wide cast of lovable actors. Father Figures (2017) is one of those films that didn't sit right with the audience and critics, grossing a mere $25.6 million at the box office against its $25 million budget. 
The comedy film also rates at 17% on Rotten Tomatoes with critic roastings that are absolutely tough to read. But with harsh reviews and low ratings, Father Figures does have its hilarious moments you can definitely appreciate. Read on for more details on the film.
Plot
Father Figures centers on two brothers, Kyle and Peter, who discover that their father is still alive on their mom's wedding day. Their mom, Helen, discloses that she was promiscuous in her youth, leading to their conception. 
The two begin a ridiculous cross-country search for their father with three leads Terry Bradshaw, Sparkly P (Patrick O' Callaghan) and Roland Hunt. Their endless search leads them back to their hometown to Dr Walter Tinkler, one of Helen's old former boyfriends. 
The plot comes to an anti-climatic end as Kyle and Peter discover that Helen isn't even their biological mother and that she didn't know their birth parents. She adopted them after their mother died during childbirth at a shelter she worked. Shocking how she couldn't have disclosed this vital information years ago. But hey! the crew had to stretch the plot into an almost 2-hour film.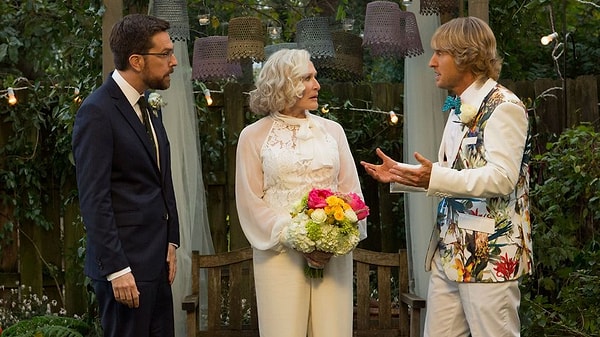 Cast
Father Figures's stellar cast includes Owen Wilson as Kyle Reynolds, Ed Helms as Peter, Glenn Close as Helen Baxter, Christopher Walken as Dr Walter Tinkler, J.K. Simmons as Roland Hunt, Terry Bradshaw, Ving Rhames as Rod Hamilton, Katt Williams as a hitchhiker, Katie Aselton as Sarah O' Callaghan, Jessica Gomes as Kaylani, June Squibb as Mrs Hunt, Ryan Cartwright as Liam O' Callaghan and Ryan Gaul as Sean O' Callaghan.
Watch if you dare this comedy film, even just for its star cast. Father Figures is a feel-good family watch ideal for a Sunday afternoon.
Scroll Down for Comments and Reactions