Everything you Need to Know about Prime Video's 'Making The Cut' Season Three
Ready, set, and go! Making The Cut is back on Amazon Prime Video for the third season after banging an incredible performance in the previous seasons. 
The series continues with its mission to find the next world's fashion brand with talented designers and entrepreneurs. Making the Cut seasons one and two have garnered an outstanding performance of 6.6 out of 10-star rating on IMDb, 65% on TV Guide, and a 67% average audience score on Rotten Tomatoes. No wonder Amazon Prime Video renewed it for season three.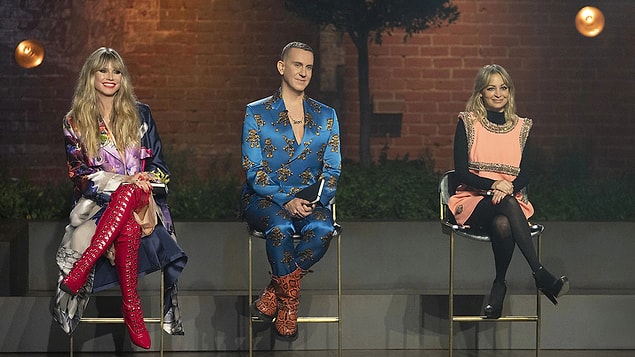 What is 'Making the Cut' Season Three About
The new installment presents a new group of designers and entrepreneurs set to take their skills to the next level internationally. The winner of Making The Cut will land a mentorship with Amazon Fashions and a $1 million investment in their brand. Additionally, they will have the chance to sell their existing pieces in Amazon Fashion's 'Making the Cut' store and build a co-brand. 
We expect to witness new captivating brand collaborations such as an activewear competition with well-known brand Champ and extra collections from the weekly designer winners. Making the Cut offers the audiences and existing customers to shop in the 'Making the Cut' store. 
The series incorporates several magnificent locations like a rooftop of one of Los Angeles' eye-catching skyscrapers, the outstanding desert landscape of Vasquez Rocks, and the famous Rodeo Drive, Beverly Hills.
Who are the Showrunners?
Making the Cut is an Amazon Studios and Hello Sunshine production with Jennifer Love Hewitt, Sue Kinkead, Sara Rea, Tim Gunn, and Heidi Klum as the chief producers. Jeremy Scott and Nicole Richie return as judges for this third season.
'I am thrilled that Making the Cut will return this summer for its season three. I was so excited to reconnect with Jeremy, Nicole, and Tim as we looked for the next impressive international fashion brand within our upcoming squad of designers. This installment's fashion has surpassed our expectations, and there are various amazing pieces I can wait to try on myself,' Heidi Klum said.
Tim Gunn added, 'After seeing the success of our previous contestants, including the champions Jonny Cota and Andrea Pitter, I'm excited to witness what Making the Cut season three's vast iconic group of entrepreneurs/designers has for the fans.'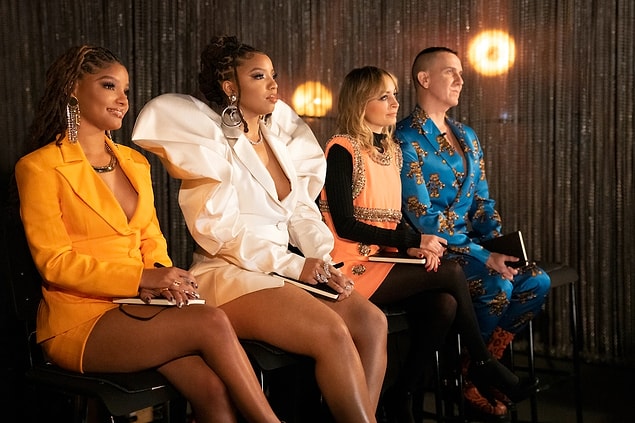 A Closer Look at the Contestants
Making the Cut season three will feature ten international contestants, set to present what they do best while hoping to win the $1 million cash prize. Let's have a look:
Yannik Zamboni of Zurich, Switzerland
Zamboni is a designer whose brand advocates for economic, ecological, socio-political, moral, and ethical aspects. 
He tackles taboo issues through conceptual fashion.
Sienna Li, New York
Li is a full-time fashion designer born and raised in China but based in New York City. Her excellent work has been presented in magazines and editorials such as L'OFFICIEL, Haper's Bazaar, and Vogue Italia. 
Li opened her high-quality ladies' wear brand in 2015 and still believes in starting a branch brand that's more accessible and affordable.
Rafael Chaouiche of Curitiba, Brazil
Rafael is a fashion designer with varied personalities working towards building a remarkable career in Brazil. 
His legendary brand is motivated by strong women and bold designs from a great blend of colors, fabrics, and pleasing cuts.
Markantoine Lynch-Boisvert of Montreal, Canada
Lynch-Boisvert remains a wide-minded fashion designer behind the world's best skatewear. 
He uses his extraordinary youthful energy, historical techniques, and diversified cinematic references to bring out the best of the bests.
Jeanette Limas
Limas is a full-time fashion designer from Philadelphia, Pennsylvania, born in the Dominican Republic, where she started her education, particularly patternmaking, at the Mercy Jacquez Institute. 
Years later, Limas enrolled in the esteemed School for the Arts, Altos de Chavón, leading to who she is today.
Georgia Hardinge of London, England
Hardinge's infancy and international background allowed her to travel and grow her liking for design. 
She trained in fashion design at Parsons Paris/The New School, Georgia, where she received praises after winning the best designer award for her class. 
Hardinge launched her label in 2010 and started building her identity as a modeled designer.
Gabriella Meyer of Chicago, Illinois
Meyer is a fashion designer who makes custom and ready-made streetwear with an esoteric style through her 'Democratic' brand. 
She relies on novel denim techniques and recycled materials to create the best from scratch.
Emily Bargeron of Savannah, Georgia
Bargeron is a vibrant business owner and entrepreneur who spends most of her time appearing in music festivals to spread good vibes and happiness, shopping for her best-selling vintage boutique, East +, and designing for the simple fashion label, Mamie Ruth. 
You should see her colorful collections; beautiful is an understatement.
Curtiss Cassell of Brooklyn, New York
Cassell started his brand in NY City in 2020 after learning graphic design at Columbia College Chicago and graduated with an interior architecture degree from the Illinois Institute of Art, Chicago. 
He is the designer and founder of the bi-gender label, Queera, with the hope to grow from formal wear to casual wear.
Ciara Chyanne Morgan of Watts, LA, California
Lastly, Ciara is a self-taught fashion designer with a Sales and Marketing degree from HBCY Tuskegee University. 
She studied fashion courses at Woodbury University, the Fashion Institute of Design and Merchandising, and OTIS College of Art and Design. 
Her brand concentrates on elevated and contemporary ready-to-wear designs.
'Making the Cut' Season Three: Release Date and Trailer
Making the Cut premieres on Friday, August 19th, with two episodes landing weekly until September 9th. 
Fans can watch the official trailer regarding the series on Prime Video's main YouTube Channel. Stay connected!