Everything You Need to Know About Amazon Prime Video's 'The Lord of Rings: The Rings of Power'
News
>
Everything You Need to Know About Amazon Prime Video's 'The Lord of Rings: The Rings of Power'
Fans of J.R.R Tolkien's skilful dream world have the reason to smile again over the new The Lord of the Rings show scheduled to dive into the never-witnessed Middle-Earth age. The dells, the hills, the ancient forests, and the misty mountains of Middle-Earth are calling. 
TLOR: The Rings of Power will take its viewers many years before the occurrences of The Hobbit and its sequel trilogy to an era when legends were created.

Trailer
The first trailer, unveiled during the 2022 Super Bowl as the streamer celebrated the completion of season one filming, offered a slight glance at the series. 
The second trailer came on July 14th, 2022, with a deeper look into the story, scale, and size of the TLOR: The Rings of Power. 
After that, Amazon Prime Video unveiled the third and official trailer at San Diego Comic-Con, 2022.
Season one of The Lord of the Rings: The Rings of Power began filming in February 2020 in New Zealand, but the creators paused the production in March following the COVID-19 pandemic. Filming later resumed in September 2020. The second season of the show has already begun its production.
Who are the Show Runners and Cast?
The show is led by chief producers and showrunners Patrick McKay and J.D Payne alongside Sharon Tal Yguado, Bruce Richmond, Gennifer Hutchison, Jason Cahill, Justin Doble, Belén Atienza, J. A Bayona, Callum Greene, and Lindsey Weber. 
Christopher Newman and Wayne Che Yip produce alongside Charlotte Brändstörm and J.A Bayona as the directors. 
While there is a lot of secrecy regarding the show aspects, the cast included, we have a few of those that the showrunners announced after the first teaser in 2022: Markella Kavenagh, Robert Aramayo, Morfydd Clark,  Joseph Mawle, Benjamin Walker, Daniel Weyman, Simon Merrell, Ismael Cruz, Sophia Nomvete, Daniel Weyman, Dylan Smith, Ema Horvath, Charlie Vickers, Kip Chapman, Leon Wadham, Peter Tait, and Owain Arthur. 
The list is allegedly longer than this; we will surely bring it forward in case of any developments.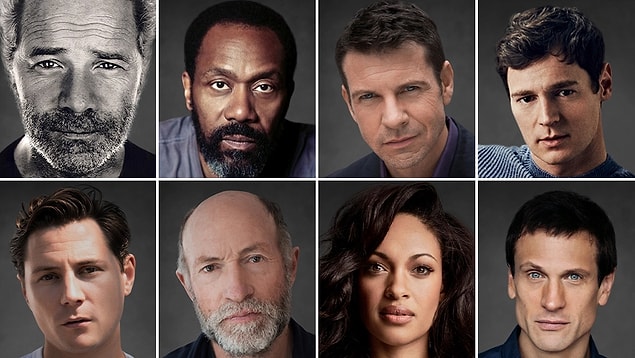 Release Date
The Lord of the Rings: The Rings of Power will land on our screens on Friday, September 2nd, exclusively on Amazon Prime Video. 
Two episodes will be dropped on the launch date, followed by a weekly release until October 14th, amounting to eight great episodes. 
The streamer has taken it to its main Twitter page to share images and video clips for more descriptions relating to the show. 
You can add a plus one to your September must-watch list.