News
Everything We Know About HBO Max's 'Avenue 5' Ahead of its Season Two's Launch
Everything We Know About HBO Max's 'Avenue 5' Ahead of its Season Two's Launch
Better late than never! The second season of Avenue 5 is finally here after nearly two years of waiting. Deadline revealed the news recently, alerting the fans that season two will be the last from the series after the cast was let free to pursue other shows and professions. 
Season two of Avenue 5 was initially scheduled to launch in August 2021 but was postponed to an unknown date. The show creators significantly blamed the effects of the COVID-19 pandemic for the prolonged delay of the second season. 
Avenue 5 season one performed excellently, setting a solid foundation for its successor with an outstanding 6.5 out of 10-star rating on IMDb and a 53% average score on Rotten Tomatoes.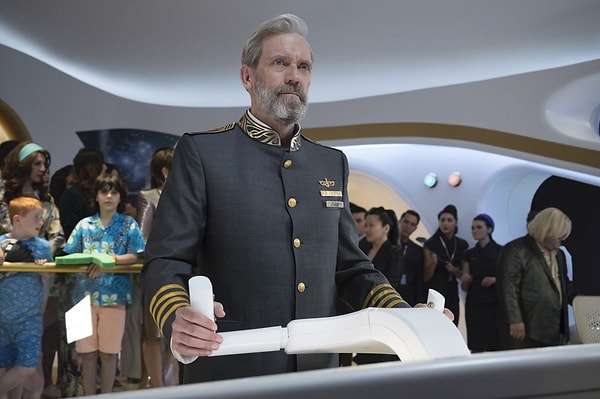 About 'Avenue 5'
Avenue 5 is a space-based dark comedy series following Captain Ryan Clark and his crew on an eight-year journey after their ship is thrown miles away during a trip. The science fiction series is set 40 years in the future when the space business is a perfect investment idea, considering how luxurious the industry is. 
Season one saw the crew in various situations, with one of them dying and more crises they hardly imagined. 
The upcoming season resumes five months after the Captain fails to reroute the ship, and more worries as the essential supplies are significantly declining in number. The conditions become more brutal than in season one as the crew tries all means to get back home but unfortunately fails due to lack of commitment. Months turn into two years and later eight years to get back home, intensifying the tension. 
HBO Max's 1-minute, 44-second trailer kicks off with the Herman Judd urging Cpt. Ryan Clark tells the crew the ship will take years to get back home, while the Captain stands firm on his no decision. From chaotic crowds, brainstorming sessions in efforts to get the ship on its route, and plenty of options, to life-threatening decisions. Avenue 5 has enough for everyone.
The Show Creators and Cast
Avenue 5 is chiefly produced by Armando Iannucci alongside Will Smith, Tony Roche, Simon Blackwell, Kevin Loader, Becky Martin, and Peter Fellows. The show is an HBO and Sky UK co-project with Steve C-Hall as the producer. 
Besides Josh Gad as the shop owner Herman Judd and Hugh Laurie as Cpt Ryan Clarke, other characters in the show include Ethan Phillips, Nikki A-Bird, Lenora Crichlow, Andy Buckley, Suzy Nakamura, Rebecca Front, and Zach Woods.
Premiere Date
The second season of Avenue 5 lands on Monday, October 10th, with amazing episodes. Season one is still available for streaming to HBO Max subscribers.
Scroll Down for Comments and Reactions