News
Everything to Know About 'Star Wars: Tales of the Jedi' Ahead of Season One Launch
Everything to Know About 'Star Wars: Tales of the Jedi' Ahead of Season One Launch
Disney+ has been working with Star Wars to deliver several projects, including Andor, Obi-Wan Kenobi, and The Mandalorian. Star Wars: Tales of the Jedi is the newest on the list, an animated series created by Charles Murray and Dave Filoni for Disney+. 
Star Wars: Tales of the Jedi has been under development since last year as Disney+ offered a glimpse into the first episode of the series during the 2022 Star Wars Celebration. 
The series is based on George Lucas' super-hit Star Wars show of 1977, which performed tremendously and re-created several TV shows such as The Book of Boba Fett and The Mandalorian, among others.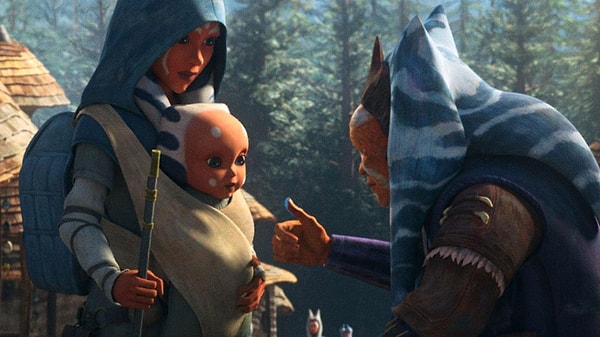 About 'Star Wars: Tales of the Jedi' Season One
Star Wars: Tales of the Jedi explores different Star Wars characters through various phases up to whom they have become today. After success in various Star Wars shows, Ahsoka and Dooku are back to share their experiences. 
Following an anthology style, the first three episodes focus on Ahsoka Tano, while the remaining three showcase Dooku, totaling six amazing episodes. The series will present stages of Ahsoka and Dooku's lives, from their training school days and challenges to achievements and what they have become today. 
Disney Plus has taken it to its primary YouTube Channel to share glimpses into the upcoming series with a 1-minute, 45-second trailer. The trailer introduces Ahsoka as Jedi and what appears like an invasion into the kingdom by villains. 
Running the Ahsoka and Dooku days at the training, heart-pounding challenges, and life-threatening missions, Star Wars: Tales of the Jedi is everything you've lacking on your October must-watch list.
The Show Creators and Cast
Star Wars: Tales of the Jedi is created by Murray and Filoni, who serve as the chief producers alongside Nathaniel Villaneuva (director) and Carrie Beck (co-chief producer). 
The above team incorporated different voice talents from Ashley Eckstein (Ahsoka Tano), Matt Lanter, Janina Gavankar, Micheál Richardson, and Liam Neeson (Quin-Jon Jinn).
Release Date
The first season of Star Wars: Tales of the Jedi launches Wednesday, October 26, with six shorts running for 15 minutes each exclusively on Disney+. 
Disney+ took it to its verified Twitter account to share the premiere news accompanied by a poster and a caption, "Two stories of fate. One destiny." 
The streamer charges $7.99 monthly or $79.99 annually, although the prices may change depending on different locations.
Scroll Down for Comments and Reactions