News
Everything to Know About Netflix's German Romantic Comedy Film 'Faraway' Before Its Debut
Everything to Know About Netflix's German Romantic Comedy Film 'Faraway' Before Its Debut
The romantic comedy film Faraway is preparing to head to Netflix in March this year and could be the platform's biggest hit across Europe. 
But before anything else, let's gather all the details about the movie, including its trailer, plot, cast and release date.
Who Produces 'Faraway'?
The rom-com is produced by Viola Jäger via Olga Film. It is directed by Vanessa Jopp from a screenplay helmed by Jane Ainscough.
What is the Premise of 'Faraway'?
Faraway stars Naomi Krauss as the protagonist Zeynep Altin, a middle-aged lady at her wits' end. She is overstressed by her nagging husband, father and daughter. Zeynep's last straw is her mother's death, which devastates her. 
A silver lining for Zeynep, her mother's will reveals that she has left a house she secretly bought in Croatia in her daughter's possession. Zeynep then relocates from Munich to Croatia, hoping to find peace and rediscover herself. 
However, the house's former owner Josip, a Croatian, refuses to leave the property, and Zeynep must deal with it.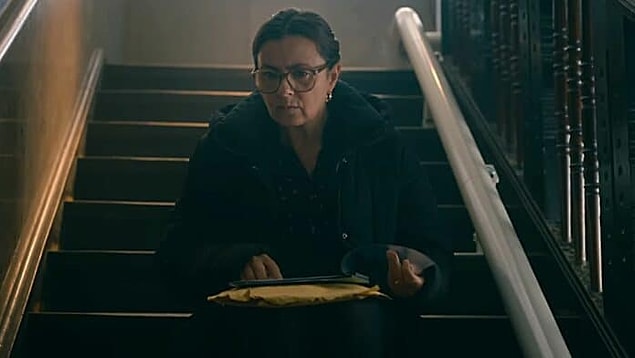 Trailer
"Here's the thing about happiness, you often find it where you least expect," Zeynep mentions in the trailer. "Life hasn't worked out the way I wanted it to… a journey far away can bring you closer to yourself."
The trailer shows Zeynep's hilarious new adventure in Croatia after leaving her miserable past behind, including waking up to a naked stranger in her bed. 
Netflix quotes, "Sometimes a little trip can go a long way."
The trailer also hints at a romance between Zeynep and Josip. We see them comfortably having naked breakfast before presumably Jeynep's daughter walks in on them.
Who Are the Casts for 'Faraway'?
Naomi Krauss makes her Netflix film debut with her lead role Zeynep Altin. 
Rounding up the cast of Faraway are Goran Bogdan as Josip Cega, Bahar Balci as Fia Altin; Zeynep's daughter, Adnan Maral as Ilyas Altin; Zeynep's supposed husband, Artjom Gilz as Conrad and Davor Tomic as Drazen Cega.
When Will 'Faraway' Premiere?
Faraway is expected to debut on Netflix on Wednesday, March 8 2023.
Scroll Down for Comments and Reactions