Everything to Know about Hulu's 'Abominable and the Invisible City' Season One
Hulu is one of the streaming platforms going overboard to maintain the love and loyalty of its fans. The streamer recently revealed the launch of Abominable and the Invisible City, an upcoming show adding to the plate of Hulu kids' content.
Abominable and the Invisible City is a spin-off show of 2019's Abominable, a movie that hit the screens with excellent animation skills and comedy effects. The upcoming show expounds more on the mother series with new destinations and creatures, thanks to DreamWorks Animation. 
Abominable scored a whopping 95% audience score on Rotten Tomatoes with more than 5,000 verified ratings and 7 out of 10-star ratings on IMDb.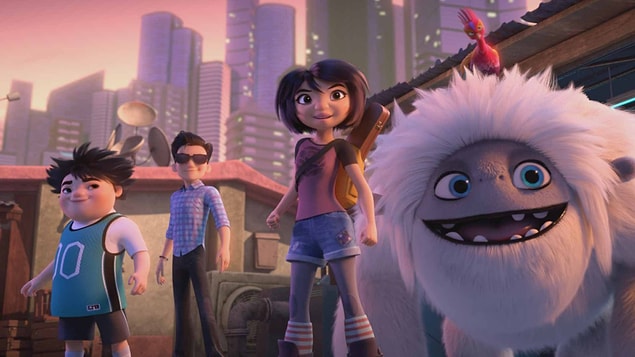 About 'Abominable and the Invisible City' Season One
The original movie followed Yi, a teenager, and her pair of friends on the mission to reunite a Yeti with his beloved family after discovering him on a rooftop of an apartment building. To survive the task, the crew must encounter a zoologist and a scandalous financier who try to capture the creature for their benefit. The show runs through events of escapes, fights, destructions, arrests, and finally, celebration as Yeti is reunited with his family. 
The upcoming show will see Yi joining efforts with the previously scandalous financer to save more magical creatures from the hands of greedy humans. Besides the family of Yeti, other mystical beings are getting saved- from an armadillo-like creature, a phoenix, to dragons and a flying carp. 
Hulu's trailer showcases these events adequately in 1 minute, 42 seconds, starting from the legendary violin player Yi playing the instrument to awaken Everest, the Yeti. The crew is happy to reunite, evident from the hugs and games, planning how to help other magical creatures. Friendship, new adventures, more magic, and new creatures- Abominable and the Invisible City has it all.
The Show's Creators and Cast
Abominable and the Invisible City is a DreamWorks Animation project with Jim Schumann as the chief producer and Katherine Nolfi as the co-chief producer. Ethel Lung and Tiffany Lo are the series' story editors. 
Fans can expect to hear the voices of Tenzing Trainor as Jin, Chloe Bennet as Everest the Yeti, Darian De Paul, Karen Huie, Michelle Wong, Alan Cumming, and Ethan Loh.
Release Date
Abominable and the Invisible City lands on our screens on Wednesday, October 5th, with ten amazing episodes. 
Each episode will present different creatures in their hiding spots, protecting themselves from greedy humans.