News
Everything to Know About Apple TV Plus' 'Echo 3' Ahead of its Launch
Everything to Know About Apple TV Plus' 'Echo 3' Ahead of its Launch
This year, Apple TV+ has consistently launched incredible shows and films. The three-year-old streaming platform recently added to its plate of action thriller and political drama shows with Echo 3, a creation of Mark Boal.
Echo 3, filmed in Spanish and English, is an adaptation of Omri Givon's Israel drama TV show When Heroes Fly. The mother TV series is inspired by Amir Gutfruend's book of the same title.
About 'Echo 3'
With a South American set-up, Echo 3 centers on Amber Chesborough, a young American scientist kidnapped by unknown people at the Venezuela-Columbia border. To investigate what occurred to their loved one, Amber's brother (Bambi) and husband (Prince) travel to Columbia. 
While both Bambi and Prince boast unmatched military experience, their tangled past may deter them from succeeding in the mission. Echo 3 presents a deep dive into geopolitics, personal drama, and a cold war.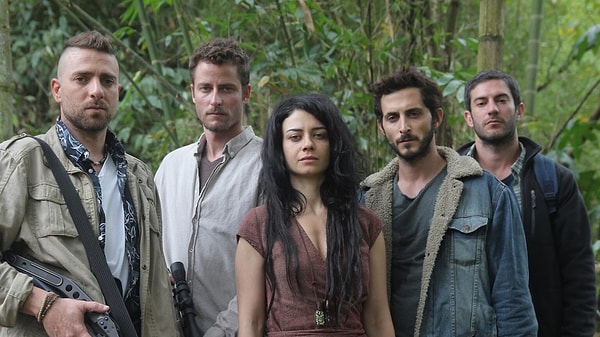 Is There a Trailer for 'Echo 3'
Apple TV+ has provided an official trailer for more storylines concerning Echo 3. The trailer, which is 2 minutes and 4 seconds long, starts with Prince recording a message for Amber and notifying her of their worries. Prince promises Amber to find a way to bring her back home, joining hands with Bambi. 
In other scenes, we see Amber speaking about her capture in Venezuela against her will. The pair is willing to do anything for Amber, although something is dragging them behind- their pasts. The trailer finalizes with deep physical explosives and a cold war, all in search of Amber.
'Echo 3' Creators and Cast
Echo 3 is created by Mark Boal, who also chiefly produces alongside Karni Ziv, Alon Shtruzman, Avi Nir, Jonathan Doweck, Eitan Mansuri, and Omri Givon. 
Other chief producers are Pablo Trapero, Mark Sourian, Peter Traugott, and Jason Horwitch. The series is a Keshet Studios and Apple Studios co-project. 
The above team had various talents in the show, including Jessica A. Collins (Amber Chesborough), Michiel Huisman (Prince), Luke Evans (Bambi), Fahim Fazli (AL Qaeda Cmdr.), Elizabeth Anweis (Natalia Foster), and Martina Gusmán (popular political journalist). 
Other characters include Bradley Whitford (Prince's father), Juan P. Raba, Alejandro Furth, Maria Del Rosario, and James Udom.
Debut Date
Echo 3 will debut on Wednesday, November 23rd, with three premiere episodes followed by weekly releases until January 13th, 2023. 
Fans can catch the episodes exclusively on Apple TV+ at $6.99 monthly with a seven-day free trial.
Scroll Down for Comments and Reactions