Everyone Is In For A Tough Listen With Shamir's New Record 'Heterosexuality'
Since Shamir's successful single 'On the Regular' from 2015, the polymorph electro-pop artist has never reached the same heights with his streaming numbers. However, that doesn't mean his later music is not worth listening to, as evidenced by his self-titled album from 2020. His constant shifts have at times impressed and perplexed critics, and the noisier direction of his new album Heterosexuality will surely be another divisive moment in his career. Whatever your opinion, there's no doubt that this album is not for pleasant background music.
Anti-Pop Tendencies In Shamir's Career
Just about every track on Heterosexuality veers off into a new direction, guided by confessional lyrics that seem quite personal. To the album's benefit, he never feels out of place or uncontrolled on any song, even the during the wild opening triplet. Things calm down for the rest of the record, maintaining vulnerable, exposed statements throughout with acoustic, R&B, and soft-pop. By the time we get past the jarring and fittingly titled highlight 'Abomination,' Shamir spends the rest of the time focused on sustained mood rather than shocking the listener. Clearly, he is working based on his own journey here, not relying on any preconceived notions to chart the course of the album.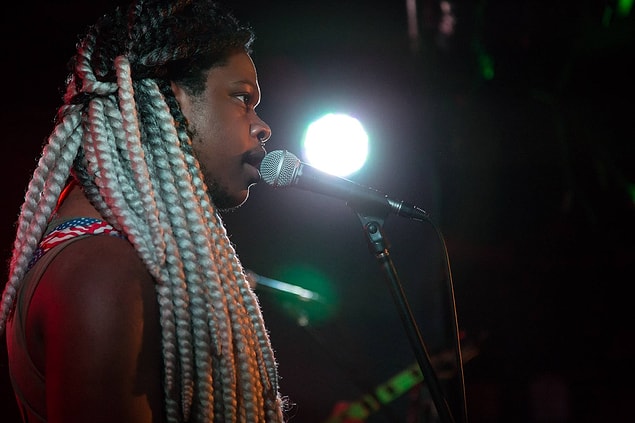 The Verdict on 'Heterosexuality'
All in all, when someone demonstrates himself as a true artist, it's hard to be upset at their work. Shamir is clearly doing exactly what he wants with his music, and while the streaming numbers may not reflect his artistic abilities, if anything they confirm that he is unafraid of avoiding pandering to the average listener. While you can absolutely skip this one if you need something more palatable, Heterosexuality deserves at least one listen for its honesty and emotional grip, plus the handful of highlights for both the harsh and gentle-inclined listeners.
Rating: 7/10
★★★★★★★☆☆☆
Tracklist