News
Evan Peters is Jeffrey Dahmer in Netflix's "Monster: The Jeffrey Dahmer Story"
Evan Peters is Jeffrey Dahmer in Netflix's "Monster: The Jeffrey Dahmer Story"
The new Netflix original series Monster: The Jeffrey Dahmer Story, with Evan Peters playing the lead character, is about Jeffrey Dahmer.
Dahmer has been featured in a number of movies and TV series, and his name has even been used in a Kesha song. Dahmer committed some of the most violent and horrifying crimes in American history, even if his deeds were the stuff of true crime addicts' nightmares.
Monster: The Jeffrey Dahmer Story Netflix Premier
Monster: The Jeffrey Dahmer Story will debut on Netflix on September 21 and there are only a few episodes. Since the news that the eagerly anticipated American autobiographical crime thriller is about to be released leaked, the internet has been awash in discussion about it.
Ryan Murphy and Ian Brennan are the authors of the Netflix original series DAHMER. They both contributed to the Netflix series Ratched (which was also created by Ryan Murphy). Additionally, Brennan and Murphy are the creators of the upcoming Netflix series The Watcher. one that, like this one, is based on a true story.
Who is Jeffrey Dahmer?
Jeffrey Lionel Dahmer, an American serial killer, is the focus of the movie. Dahmer worked at various jobs during the course of his life. He enlisted in the Army in 1979, but his alcoholism made it difficult for him to perform his duties as a medic, thus he was let go in 1981. 
After working as a phlebotomist, he ran a sandwich restaurant. After being unemployed for two years, he started working in a chocolate factory.
After inviting Tracy Edwards to his apartment and allegedly promising him money to remain, Dahmer was ultimately apprehended. Edwards attempted to flee, but Dahmer pursued him into a bedroom while brandishing a butcher knife.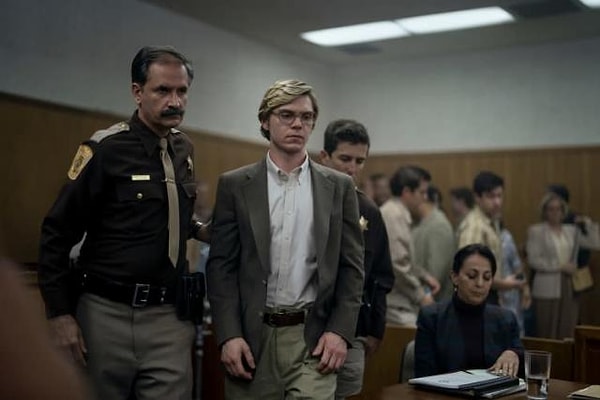 After escaping, Edwards stopped a passing police vehicle and informed the cops inside about the event and the knife in Dahmer's bedroom.
When police entered the bedroom, they discovered pictures Dahmer had taken of the dead bodies and severed limbs of his victims. After a previously catastrophic record of letting him get away with it, they immediately arrested Dahmer.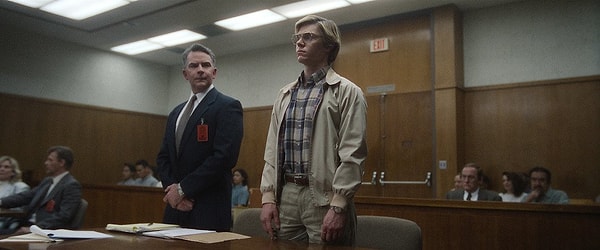 Dahmer has killed numerous boys and girls. It is a descriptive description seen through the victim's eyes. Over the course of 13 years, Dahmer was found guilty of 15 counts of murder, the majority of which happened between 1990 and 1991 including:
Steven Hicks, 18 (1978)

James Edward Doxtator, 14 (1988)

Richard Guerrerro, 22 (1988)

Anthony Lee Sears, 25 (1989)

Raymond Lamont 'Ricky Beeks' Smith, 32 (1990)

Edward Warren Smith, 27 (1990)

Ernest Marquez Miller, 22 (1990)

David Courtney Thomas, 22 (1990)

Curtis Durrell Straughter, 17 (1991)

Errol Lindsey, 19 (1991)

Tony Anthony Hughes, 31 (1991)

Konerak Sinthasomphone, 14 (1991)

Matt Cleveland Turner, 20 (1991)

Jeremiah Benjamin Weinberger, 23 (1991)

Oliver Joseph Lacy, 24 (1991)

Joseph Arthur Bradehoft, 25 (1991)
During his rampage, Dahmer killed 17 young men, but the prosecution could only show his guilt in those cases where there was no reasonable doubt.
DAHMER - Monster: The Jeffrey Dahmer Story | Official Trailer (Trailer 2) | Netflix
Scroll Down for Comments and Reactions