News
Evan Peters Explains The Great Lengths He Went Through to Portray Serial Killer Jeffrey Dahmer
Evan Peters Explains The Great Lengths He Went Through to Portray Serial Killer Jeffrey Dahmer
On Tuesday, January 10 2023, the world witnessed Evan Peters being rewarded for his unbelievable show in Ryan Murphy's biography Netflix series Monster: The Jeffrey Dahmer Story. 
We saw it coming from miles away! Evan Peters gave it his all and then some to portray the infamous Milwaukee serial killer Jeffrey Dahmer, who remained undetected for over a decade from 1978 to 1991 due to the law's negligence.
Evan Peters Won Golden Globe Award at 80th Ceremony
The celebrated actor graciously received a Golden Globe Award for Best Actor in a Limited Series in Monster: The Jeffrey Dahmer Story. 
Though the world celebrated with Peters', a few were abhorred his achievement, claiming that it is unfair for people to thrive on depicting savages and being praised for it.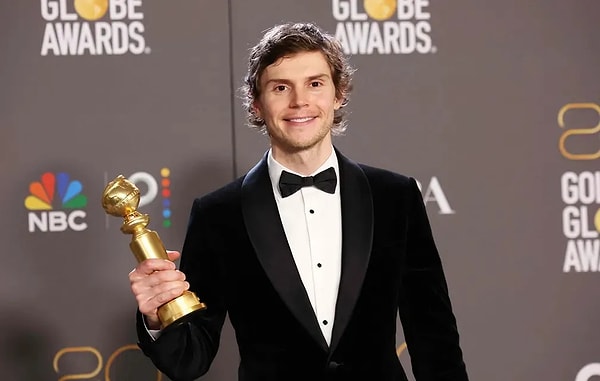 Shirley Hughes Slammed Evan Peters' Golden Globe Win
Shirley Hughes, mother of the late 31-year-old deaf Tony Hughes, who Dahmer brutally killed in 1991, bashed Peter's Golden Globe win and slammed the Hollywood Foreign Press Association for nominating him for playing the serial killer. 
"There are a lot of sick people in this world. And people winning acting roles from playing killers keeps the obsession going, and this makes sick people thrive on the fame," she told TMZ immediately after the Golden Globe Award ceremony. 
She continued to say that Peters should have acknowledged the victims' survivors and paid tribute to the 17 young men and teenage boys who Dahmer murdered. She also thought that Peters should have utilized his glory moment to inform Hollywood to stop idealizing serial murderers by re-enacting their stories on screen.
The 36-year-old actor rather thanked his family, friends, the cast and crew and Ryan Murphy and added, "I sincerely hope something good came out of the show."
Hughes concluded, "It's a shame that people can take our tragedy and make money. The victims never saw a cent. We go through these emotions every day."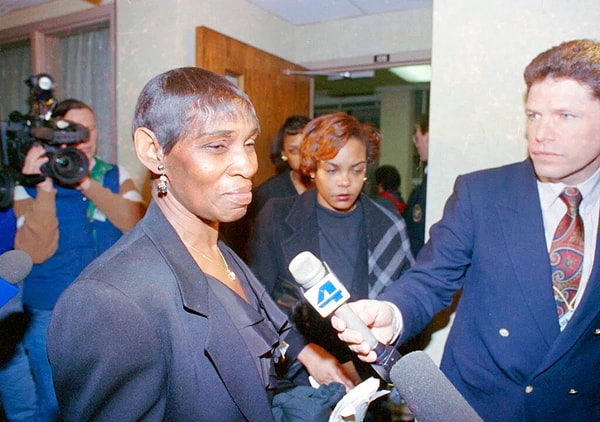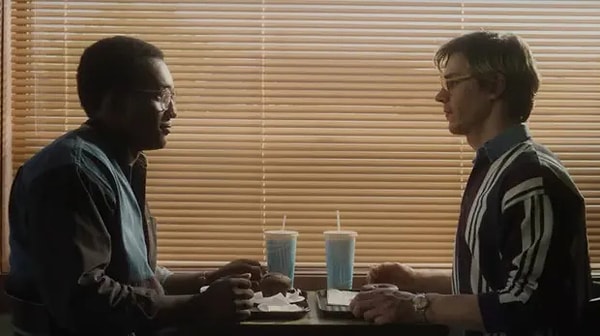 Evan Peters Was Scared to Play Jeffrey Dahmer
On another note, Evan Peters, who isn't new to playing eerie roles, admitted that he was terrified to wear the skin of the notorious killer. 
Before accepting the call from Murphy, who Peters previously worked with in the thriller-horror series American Horror Story, the young actor was searching for 'normal' roles as opposed to the diverse mind-blowing characters he was used to. 
'Honestly, I was horrified about the terrible things that he (Jeffrey Dahmer) did,' Peters said. It's understandable- getting into the mind of a dark character, who committed some of the worst crimes in history, was a tall order for the actor. 
Peters knew he had to prep intensely for the challenging role. Below are some extreme lengths the X-Men star went to inhabit Jeffrey Dahmer.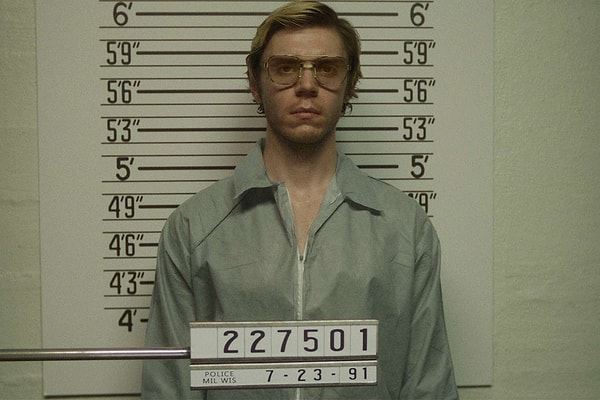 Evan Peters Listened to a 45-Minute Audio Clip on Jeffrey Dahmer Every Day to Perfect His Accent
After Peters agreed to play Jeffrey Dahmer, he did intensive research, including getting his hands on literature and other publications about Dahmer, his victims and their families and the case. 
Apart from working with dialect coaches, Peters put together a 45-minute audio tape, which he listened to daily to get Jeffrey's distinct accent right. 
"I tried to understand what he was thinking and going through. I just tried to stay in it because it was hard to go in and out of it," Peters stated.
Evan Peters Dressed Like Jeffrey Dahmer Months Before Filming Began
Playing an actual serial killer can take a toll on anyone, and Peters was fully aware of it. He knew he had to get into character and stay in it to prepare mentally rather than slip in and out of character. 
Alongside extensive dialect work and research, Peters wore Dahmer's attire comprising his shoes, glasses, and jeans months before the show began shooting. He even had a cigarette in his hand every day. 
He told Hollywood Reporter, 'Doing the role, I wanted to give it 120 per cent all the way through.' The actor even put weights on his arm to adopt Dahmer's walking style. 
'Knowing when we would finally wrap up helped to have that end goal in sight. Knowing when I would finally breathe, let it go and say okay! now it's time to bring in the joy and lightness and watch comedies and romance and go back to St. Louis and see my family and friends and watch Step Brothers,' Peters stated.
Peters' co-star Niecy Nash, who portrayed Jeffrey's next-door neighbor Glenda Cleveland asserted that he got deep into the pockets of his character during the shooting.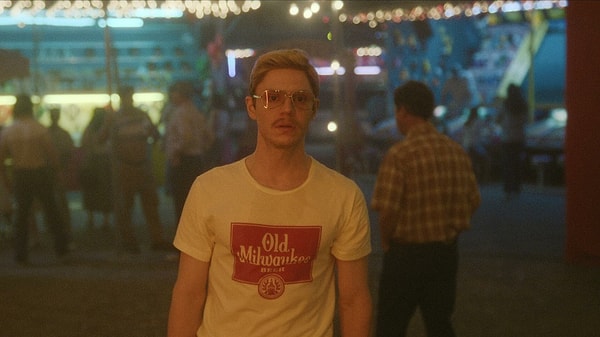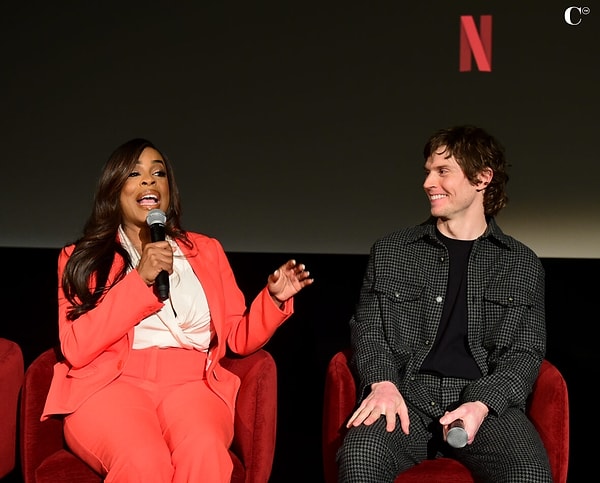 Evan Peters Wants Livelier Roles
On December 12 last year, Evan Peters shared with Variety that he won't be making a dark transformation soon and hopes to do a rom-com next. 
He voiced, 'I'm going to take a little break from darker roles and explore the light. It would be interesting to play something a little closer to home, a little more mundane, and to explore the details of those kinds of experiences.'
'Monster' Series Gets Renewed for 2nd and 3rd Seasons
Meanwhile, Ryan Murphy's Monster continues for a second and third season as an anthology series, chronicling the stories of other soulless figures who have influenced society. 
All ears are alert for news of Hollywood's finest who'd be undergoing killer transformations for the Monster series like Peters did.
Scroll Down for Comments and Reactions