Essential Details About HBO Max's 'Pennyworth' Season Three
If you're a fan of DC characters, HBO Max got some more for you in its newest show, Pennyworth, season three. The streamer has been embracing superhero shows for years now with the likes of Doom Patrol, Harley Quinn, Stargirl, Batwheels, and many more.
Pennyworth is a three-season show set in the 1960s, starring the members of the Wayne family. The series first premiered on Epix before progressing to HBO Max for its third season. 
Thanks to the incredible showrunners and cast, Pennyworth has managed an outstanding 7.9 out of 10-star rating on IMDb, an 86% average audience score on Rotten Tomatoes, and a 60% score on TV Guide.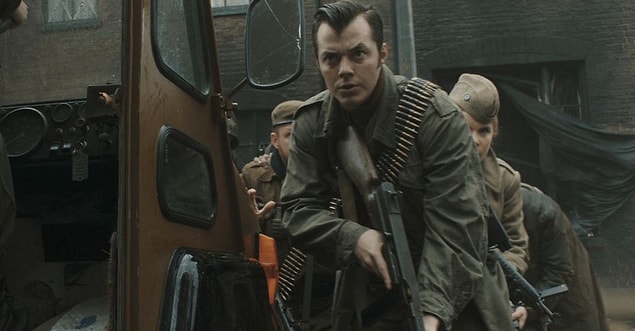 About 'Pennyworth' Season Three
The previous season saw the Wayne family deep into civil war, with the Raven Union staging a takeover of the United Kingdom with the help of the military and the public. 
It also presented the chemical weapon with the power of wiping out the entire nation and leaving its infrastructure on shaky ground. Pennyworth season two concluded with preventing the Stormcloud threat, although Alfred's future remained unsure. 
The upcoming season picks up from where its predecessor left off. Five years later, Alfred approaches the future butler of the Wayne in request to face a group using Lullaby State, a new psycho-kinetic drug. The civil war is over, and the season will welcome a new set of Supervillains and Heroes after a cultural revolution changed the world. 
HBO Max's trailer starts with sensational music, alongside a note, "Before the Batman, before Gotham, before the Butler, there was Alfred." There seems to be so much in store for DC fans.
The Show Creators and Cast
Pennyworth was created by Bill Finger and Bob Kane, alongside John Stephens, Danny Cannon, Matthew Patnick, and Bruno Heller as the chief producers. 
The series is a Warner Bros project shot exclusively in London. Fans can expect to see the talents of Jack Bannon as Alfred, Simon Manyonda, Harriet Slater, Ramon Tikaram, Dorothy Atkinson, Ryan Fletcher, and Paloma Faith.
Premiere Date
The third installment of Pennyworth arrives on Thursday, October 6th,  with three episodes, followed by weekly releases until November 24th, when the show will meet its finale. 
The previous two seasons are available on HBO Max for streaming. HBO Max charges an affordable fee of $9.99 *(with ads) or $14.99 (ads free) per month- a good deal for the fans.