News
Elden Ring: How To Get The Starscourge Heirloom Talisman
Elden Ring: How To Get The Starscourge Heirloom Talisman
With so many builds to try in Elden Ring, there are also tons of Talismans that you can equip to get that perfect adventurer for your playstyle. Finding them can be quite a challenge, especially if you're looking for one specific talisman to boost one important stat. If you're looking for the Starscourge Heirloom Talisman, then you are at the right place.
What is the Starscourge Heirloom Talisman?
The Starscourge Heirloom Talisman can be equipped to give your adventurer an additional 5 strength. The strength it gives is not that massive but it can definitely be useful when you want to reach stat requirements for new weapons while you collect enough runes to permanently level up your Strength to the required level.
"A talisman engraved with a scene from a heroic tale. Raises strength. The mightiest hero of the demigods confronted the falling stars alone—and thus did he crush them, his conquest sealing the very fate of the stars."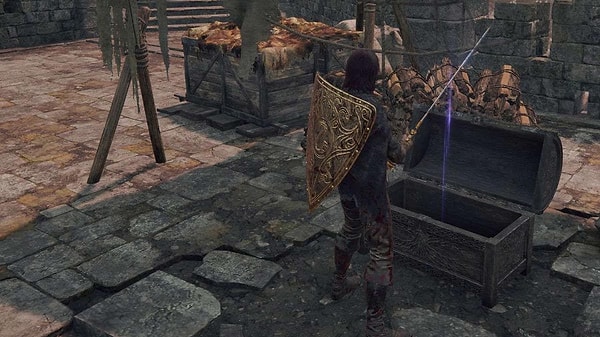 Where to find the Starscourge Heirloom Talisman?
You can find the Starscourge Heirloom Talisman inside Fort Gael in western Caelid. You can get access to this talisman pretty early in the game. Simply head northeast out of Limgrave and make your way slightly south once you reach Caelid.
Don't forget to light the Fort Gael North Site of Grace just outside the gauntlet of enemies that protect the fort proper. One thing you'll notice is that Fort Gael's door is closed with no way to open it. You would have to go around the right side of the fort and follow the linear path of limbs and wooden platforms until you find a ladder that will take you inside. 
Walk across the plank and defeat the soldier. Continue searching the area until you find a chest under a small canopy, and inside it, you'll find the Starscourge Heirloom talisman you're looking for.
Scroll Down for Comments and Reactions