News
'Dynasty': Here's Why Elizabeth Gillies Opposes its Reboot
'Dynasty': Here's Why Elizabeth Gillies Opposes its Reboot
Fans of the CW drama series Dynasty had to bid au revoir to the series after it ended on September 16 this year. The show debuted in 2017 and had a five-year run with the course of 108 episodes. 
Despite fans' dismay for Dynasty's end, they are even more displeased by Elizabeth Gillies' thoughts about a reboot. But her reasoning may be plausible given the circumstances. Find out why Gillies isn't up for a possible reboot or reunion of Dynasty.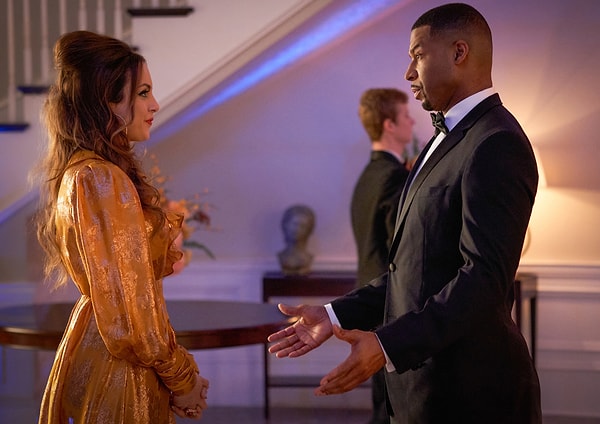 What is 'Dynasty' About?
CW's Dynasty is a drama show about two of America's wealthiest families scheming and competing against each other for more power as they strive to control their children's lives.
Dynasty stars Elizabeth Gillies of Nickelodeon's Victorious as Fallon Carrington, Grant Show of Devious Maids as Fallon's father Blake Carrington, Nathalie Kelley as Blake's young wife Cristal, James Mackay as Blake's son Steven Carrington and Robert Christopher Riley of Hit the Floor as the family chauffeur Michael Culhane. 
There's also Sam Adegoke as Jeff Colby, a tech billionaire, Rafael de la Fuente as Sam Flores, Cristal's nephew and Alan Dale as Joseph Anders. 
The plot later thickens with the introduction of new casts, including Nicolette Sheridan/Elaine Hendrix as Alexis Carrington, Blake and Jeff's ex-wife; Ana Brenda Contreras/ Daniella Alonso as Cristal Jennings, Blake's third wife; Sam Underwood as Adam Carrington, Blake and Alexis's long-missing son; Michael Michele as Dominique Deveraux, Blake's half-sister; Adam Huber as Liam Ridley, Fallon's husband and Eliza Bennett as Amanda Carrington, Alexis's secret daughter by Blake.
CW's 'Dynasty' is a Reboot
The 2017 series is a remake of one of America's quintessential soap operas of the 1980s. Going by the same name, the original show followed the overly dramatic challenges and trials of two wealthy families, the Carringtons and the Colbys. Like the reboot, the predecessor was rounded up by scenery chewing, catfights and neck-to-neck arguments. 
The show ran for nine seasons from 1981 to 1989 and featured a star-studded cast with roles similar to the remake. 
We had Pamela Sue Martin/Emma Samms as Fallon Carrington, John Forsythe as Blake Carrington, Linda Evans as Krystle Carrington, Al Corley/Jack Coleman as Steven Carrington, Gordon Thomson as Adam Carrington, Catherine Oxenberg/Karen Cellini as Amanda Carrington. 
It also featured John James as Jeff Colby, Joan Collins as Alexis Colby, Heather Locklear as Sammy Jo Dean Carrington, Pamela Bellwood as Claudia Blaisdel Carrington, Stephanie Beacham as Sable Colby, Christopher Cazenove as Benjamin Carrington, Tracy Scoggins as Monica Colby. 
The remake upgraded several elements of its 1980s predecessor, including making the Colby family and the Carrington's chauffeur Michael Culhane African American. Blake's third wife and her nephew are Latin American. 
More changes, the gold digger Sammy Jo was changed to a gay man Sam Flores, and Steven's homosexuality was a non-issue to his father Blake. Additionally, the setting was changed from Denver, Colorado to Atlanta, Georgia. 
The reboot was also a little more light-hearted, adding some comedy to the general drama.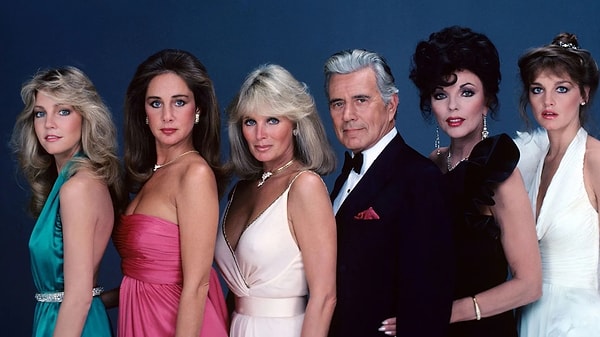 Elizabeth Gillies Claims Enough is Enough
After Dynasty wrapped up its run, Gillies claimed in an interview at Zach Sang Show that as much as she enjoyed her time on the series, she would not like to return for a reunion. 
If Dynasty was to be resurrected, the former Nickelodeon star was adamant that it should only happen years down the line. She then made a U-turn on her comment, saying, 'But also, we're a reboot of another show. So it's like, enough is enough!"
Zach Song then probed Gillies on whether they did the original show proud, to which she responded, 'No, I don't think so.' She added that the reboot felt completely different from the original.
'I think fans of the original Dynasty who loved its authenticity and the paths it paved didn't like this show. This one was reformed and re-energized for a whole new generation, and they are not similar at all,' Gillies told Zach Sang.
How Do 'Dynasty' Fans Feel About its End?
While Dynasty was originally a CW project, the network's partnership with Netflix gave the show a global boost, which surprised Gillies and her co-stars. 
'After the first season, the show had caused a little buzz, but when it hit Netflix, it became an international sensation, and that surprised all of us,' Gillies explained. 
CW's announcement that season 5 would be the show's finale was met with disbelief and aggravation as fans took to social media to protest Dynasty's end.
'Season 6 to begin filming and for you to cancel such a great series. Please reconsider and resume asap. Love watching it,' commented one fan.
"Does that include CW bashing for cancelling our show? Watch CW mess up the series finale and not give us a proper ending out of greed. I am going to miss this show. It made me laugh," added another commenter.
Scroll Down for Comments and Reactions