Dr Seuss's The Grinch Gets A Horror Replica This Christmas in The Movie 'The Mean One'
Watch out, fans of jolly Christmas films! Dr Seuss's The Grinch will return this year, and his biggest crime won't be stealing everyone's gifts and cookies. 
XYZ films is about to drop a parody of the 2000 film How the Grinch Stole Christmas called The Mean One that explores a horrific slasher side of the green ghoul.
More About 'The Mean One'
The Mean One is directed by Steven LaMorte and the script is written by Finn and Flip Kobler. The horror parody tweaks the 2000 live-action's key details. So, we probably won't see the redemption of The Grinch and his heart growing to thrice its size.
The story begins when the Christmas-hating Grinch murders Cindy You-Know-Who's parents in their hometown, Newville. Orphaned Cindy returns to Newville two decades later to get closure and face the bloodthirsty green-skinned creature.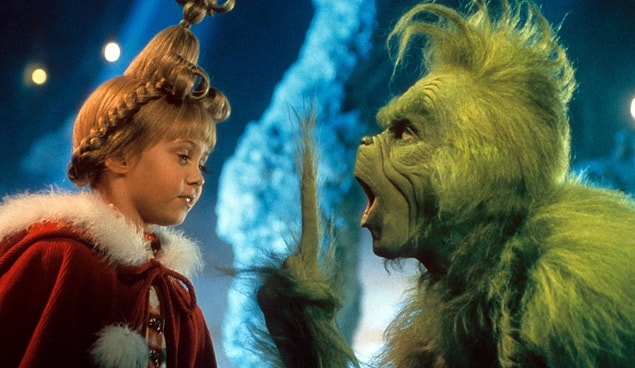 Who Stars in 'The Mean One'?
Not new to playing horrid characters, David Howard Thornton stars as The Grinch. Thornton played a murderous clown in the splatter horror film The Terrifier (2016) and its sequel, which was recently released on October 6 2022, in the United States. 
Joining him is a stellar cast consisting of Krystie Martin as Cindy You-Know-Who, Chase Mullins as Officer Burke, John Bigham as Doc, Erik Baker as Sheriff Hooper, Flip Kobler as Lou, Amy Schumacher as Mayor McBean and Christopher Sanders as the Narrator.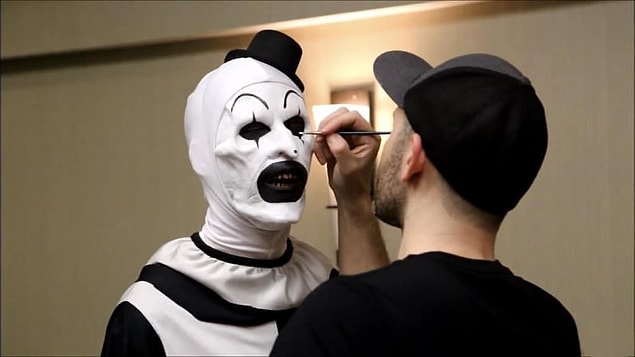 'The Mean One' Sets a Trend of Cloning Children Characters in Horror Films
The Mean One isn't the only horror film to reimagine childhood characters this year. Winnie-the-Pooh also gets a horror remake in the upcoming British terror film Blood and Honey. 
Directed by Rhys Frake-Waterfield, Winnie-the-Pooh: Blood and Honey chronicles the anthropomorphic characters Winnie-the-Pooh and Piglet as they turn into soulless monsters when Christopher Robin leaves them for college. 
The film was met with mixed feedback upon its announcement due to its concept involving characters widely recognized as childhood icons. 
Blood and Honey is in its post-production stage, and a release date is yet to be confirmed. You can get a sneak peek of what's to come in the video below.
When Will 'The Mean One' Debut?
The Grinch horror-take film is set to hit streaming platforms in the U.S. on December 15 2022. The production hasn't announced which platform will be lucky enough to host the movie this Christmas. 
What's your take on this horror parody film? Are you looking forward to more R-Rated films of children's characters, or should they be left unperverted? We'd love to read your views.