'Don't Worry Darling' Finds Home on HBO Max: Find Out Streaming Release Date
The psychological thriller film, Don't Worry Darling is heading to HBO Max almost two months after its cinematic release. 
The New Line Cinema and Warner Bros Pictures production present an ensemble stellar cast consisting of the pop singer Harry Styles, Florence Pugh, Olivia Wilde, Chris Pine, Gemma Chan, Nick Kroll, Dakota Johnson, Sydney Chandler, Douglas Smith, Kiki Layne, among others.
'Don't Worry Darling' Plot
Set in the 1950s, Don't Worry Darling sees a young couple Alice and Jack, starring Pugh and Styles, settle in a town called Victory, where everything runs smoothly and families are seemingly perfect. The men of the town work on a top-secret Victory project headed by the cultic leader Frank (Pine), who demands an unwavering commitment to the cause. 
Alice begins to notice and question cracks in the town's idyllic life and seeks to expose the sinister ongoing beneath the perfect façade.
Ratings and Reviews
The film, directed by Wilde grossed $85 million on a $35 million budget and has met mixed critic reviews, rating at 38% on Rotten Tomatoes. The critic consensus says, 'Despite an intriguing array of talent on either side of the camera, Don't Worry Darling is a mostly muddled rehash of overly familiar themes.'
The audience is however less censorious, granting the film a 74% Rotten Tomatoes score and the overall comment, 'The ending isn't for everyone, but the cast, especially Florence Pugh helps Don't Worry Darling make the most of a story with fairly few surprises.'
The movie also scores 6.2/10 on IMDb, 48% on Metacritic and 78% on Google Review.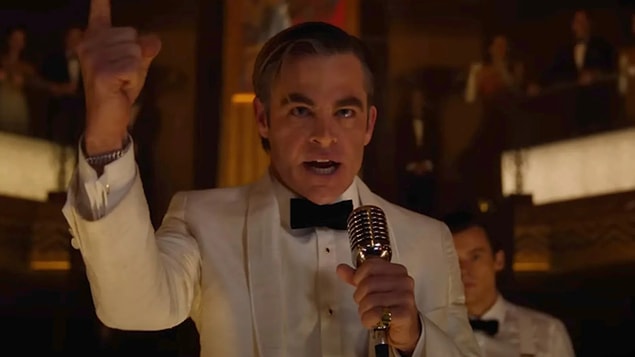 'Don't Worry Darling' Controversies
Don't Worry Darling has been the subject of media attention and controversy since 2020 when Harry Styles replaced Shia LaBoeuf, who Wilde reportedly fired. There has also been off-set drama and troubled production, including Wilde and Pugh's feud and crew members' dissatisfaction with Wilde's hypocrisy and unexplainable absences during shooting. 
The film's latest scandal is that Styles allegedly spat on Pine during the premiere at the Venice Film Festival. Both actors' reps denied such a thing happening.
Don't Worry Darling will make its streaming premiere on Monday, November 7 2022, exclusively on HBO Max.