Does Till Death do us Part Really Happen? Find out on Hallmark Channel's 'Two Tickets to Paradise'
News
>
Does Till Death do us Part Really Happen? Find out on Hallmark Channel's 'Two Tickets to Paradise'
Hallmark Channel is unquestionably the platform to rely on when it comes to narrating enchanting love tales. Its love tales can make you discover how love is a fundamental part of our daily lives and why it's essential to show it to your closest ones. 
Hallmark Channel is scheduled to widen its movie library by adding another piece, Two Tickets to Paradise, a romantic film that takes fans on an exciting trip.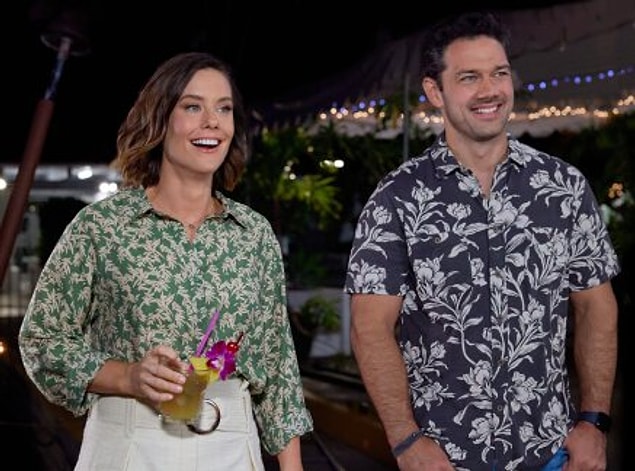 Storyline
The film centres on a groom and bride who get stood up at the altar on their wedding day. Surprisingly, the two rest next to each other in the park and share their experiences.
The misfortune becomes a morale booster as each commits to their honeymoon trip. Luckily or not, the two land at the same destination. Josh presents Hannah as his former friend. Alice from the island resort shares her knowledge with the distressed pair.
Josh and Hannah finally join forces, learn from each other, and settle on enjoying their trips. Will they grow fond of each other? Find out this Saturday, June 25th, via Hallmark Channel.
The Team
Ryan Paevey portrays Josh Wyatt, while Ashley Williams depicts Hannah Holt. 
Two Tickets to Paradise is written by Tracy Andreen and Kevin Taft, the dynamic pair. Dustin Rikert directs the romance. The film is chiefly produced by Roy Tijoe, Jason Sallee, and Ricardo S. Galindez.
Debut Date
Hallmark Channel has taken it to its primary YouTube Channel to share the preview for more descriptions concerning the film. Save the date for Saturday, June 25th!