News
Does Billie Eilish Have A Sister? Here's All We Know About the Rumors
Does Billie Eilish Have A Sister? Here's All We Know About the Rumors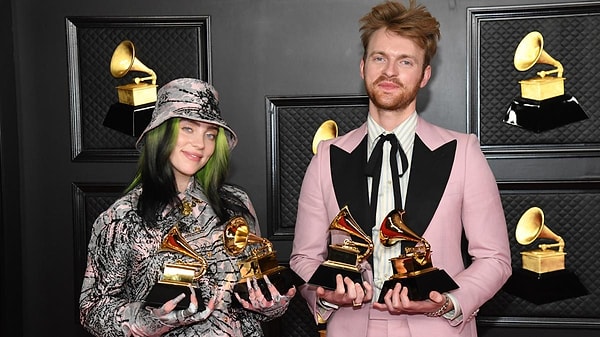 As one of the most famous teenagers, Billie Eilish has gathered public attention through her unique and stunning personality. Born on December 18, 2001, Billie Eilish Pirate Baird O'Connell, her real name, is an American singer-songwriter who made her debut with 'Ocean Eyes' in the year 2015.
The US singer Billie Eilish was popular for her signature tone. She mixes up pop, trap, and emo genres because she believes that giving the music a genre is not crucial. Her trademark whispering vocals, originality, and depressing lyrics are what her fans loved about her.
Billie Eilish greatly influenced her audience with her temperament, her unusual style, baggy clothes, weird outfits, and crazy hair colors. Her personality shows that she is unique and doesn't conform to what a popular artist should be. She broke the stereotypes of modern pop culture and made her attract more teenage supporters. She vulgarly expressed herself as making her stand out from other pop music icons.
Another thing that triggered her fans to love her and has given her success is the music she creates. Her songs are different, unique, and extraordinary. Billie's music is described as euphoric, semi-orgasmic, and exhilarating to listen to.
Billie has a rebellious image, but it doesn't have a negative impact on the minds of her audience. In fact, Billie coordinates and takes a big part in the climate change movement. She is a climate activist. She regularly speaks out about action that needs to be taken and the importance of nature. Her fame and popularity became one of her biggest assets in making her advocacies possible.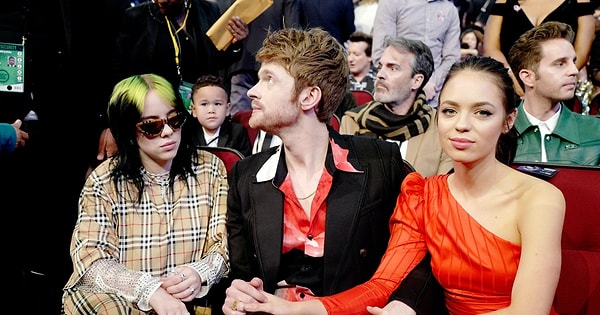 Billie Eilish Rumored Sister
Some Billie Eilish fans have concluded that Billie had another sibling aside from her writer and producer brother, Finneas O'Connell. This rumor spread when she was photographed with a young woman who surprisingly looked like her.
Many fans are thrilled to know who this woman is and the possibility that Billie Eilish and her family are hiding her sister from the public. Though it might sound disappointing, the rumored sister turned out to be her brother's girlfriend, Claudia Sulewski, a YouTuber and social media influencer. Claudia and Finneas have been dating for about two years after meeting on a dating app. The resemblance of Claudia to Billie makes her fans think that they are sisters. It appears that Claudia and Billie share the same bond and are comfortable with each other's company even though they are not related.
The relationship that Billie and Finneas share by taking each other's backs and supporting each other's career has proved that they both have endless love for each other. It seems that the relationship that they have with one another has been their strength from the very beginning.
The O'Connell Family
Maggie Baird and Patrick O'Connell, who worked in Hollywood, have two children, Finneas and Billie. Finneas Baird O'Connell is five years older than Billie, and they previously lived in the Highland Park neighborhood of Los Angeles until 2019. As a teenager, Billie is a loving daughter to her parents and a supportive sister to her brother, Finneas.
Because of the popularity of the iconic duo, their supporters are accusing them of getting their fame from their parents, who are also working in the entertainment industry. Both of them are aware of this kind of uncertainty. Billie said that her success was not because of her parents' connections, but because she worked hard on her own.
Finneas also claimed that neither he nor Billie had reached success off of the backs of their parents. They can't fully support the financial needs of their families in the entertainment industry, and as parents, they have to take jobs. Patrick has to work as a construction worker and Maggie as a teacher.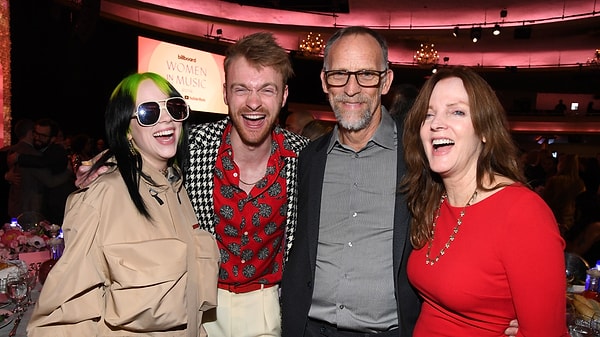 Billie Eilish Tics
Billie Eilish confirmed in 2018 that she has Tourette's Syndrome and that she was diagnosed with the disorder as a child.
This was one of his biggest insecurities and she never wanted to mention it in public because she didn't want people to associate her condition with her talent. Not until the compilation videos of her tics began to surface online. Her condition is known as Tourette Syndrome—a neurological disorder that causes a person to have spontaneous physical or verbal tics. It is a muscle movement that can't be controlled. Billie exhibits physical tics that cause her to have unwanted movements.
Last May, 2022, she announced her condition to the public. She revealed that it is the reason why she had a hard time communicating with people and having friends when she was a child.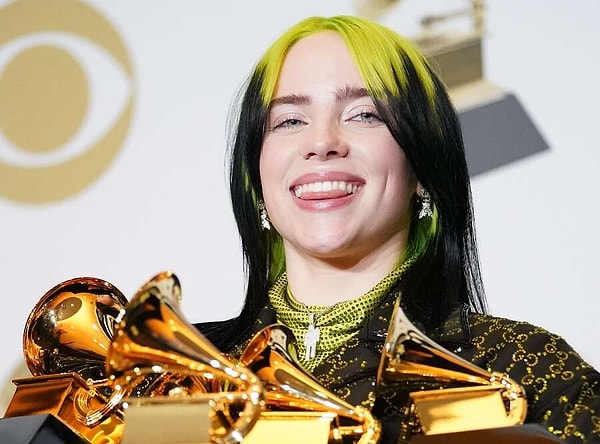 How successful is Billie Eilish?
'When We All Fall Asleep' and 'Where Do We Go?' were the best-performing albums in the United States and topped the charts in the United Kingdom.
She has earned five Grammy awards and a Brit Award. She also gained the title of becoming the youngest and second person to win the four main categories:
Best New Artist Song of the YearRecord of the YearAlbum of the Year
In August 2022, Billie Eilish's net worth is estimated to be approximately 141 million USD. She is into luxurious brands like Chanel, Gucci, Bvlgari, and Chopard. She also likes to visit luxurious vintage shops to look for a unique vintage collection.
With her annual earnings of over 75 million USD, Billie Eilish is one of the highest-earning music artists in the world in the past year.
She also likes luxury cars and recently purchased a brand-new imported Ferrari GTC4 for $850.000 USD. Billie Eilish also owns a Jaguar F-TYPE luxury car that's worth $220,000 USD.
Billie Eilish's success has enabled her to afford a multi-million dollar luxury home for a whopping 24 million USD price tag. It comes with 11 bedrooms, 13 bathrooms, a home theater, a gym, and many more amenities.
She also owned three real estate properties that cost 20% of her total net worth.
WHEN WE ALL FALL ASLEEP, WHERE DO WE GO?
Scroll Down for Comments and Reactions