News
Disney Plus' 'The Quest' is About to Steal Your Attention for this Month
Disney Plus' 'The Quest' is About to Steal Your Attention for this Month
"This reality is no fantasy…or is it?" Disney Plus shows its excitement over the debut of its newest piece, The Quest is coming in this Wednesday, May 11th. The adventure reality-fantasy show involves eight teenagers, the Paladins, as they sail to Everealm.
Synopsis
The Quest is a pioneering immersive encounter series with the teenagers diving into the fantasy world of Everealm to save the Kingdom by satisfying their old prophecy.
For the whole of the eight-part series, the Paladins tackle castles, ethereal fates, royals, and other mysterious creatures and an enchantress who plans to destroy them with power.
'The Quest' Storyline
Everealm has been home to powerful magic and unrivalled beauty for many years. Now the land is under threat from a powerful evil enchantress. The noble Fates calls the Paladins the last hope to save the Everealm. The squad must face obstacles through their mission as they strive to fulfil their old prophecy and finish the enchantress. 
They must not fail for the glory of Everealm. If they win, heroes will be born, and the enchantress will disappear forever.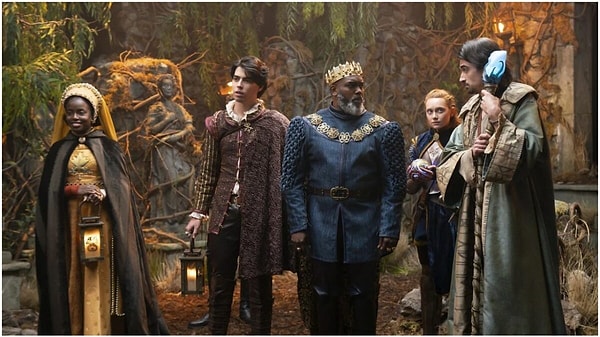 Production Status
The Quest is chiefly produced by Rob Eric, Jane Fleming, Michael Williams, David Collins, and Mark Ordesky of The Lord of the Rings. "The Quest is surely a special film that takes its competitors into the world of fantasy and magic. There hasn't been a better companion than Disney Plus for this genre of enchanted tales." Rob Eric of Scout Productions mentioned. 
Disney Plus has also released an official trailer via its YouTube channel for more storylines for its fans. You can't afford to miss this one!
Scroll Down for Comments and Reactions