Disney Plus's 'Bluey' Season Three: Everything We Know So Far
You've probably heard kids around you mention Bluey every minute. 
The Australian film presents a family of Blue Heeler dog breeds, and it's been celebrated worldwide for its perfect blend of preschool silliness, deep humanity, and parental humour.
What is 'Bluey'
Bluey has been a super-hit cartoon since its launch in 2019, becoming Disney Junior's top rating driver in 2021 and early 2022. 
It has maintained the second position as the most-watched TV show for four consecutive quarters. Bluey is a two-time Cable's highest ten telecasts for early 2022 with kids two –five. 
Disney Plus is preparing for the third season of Bluey, resuming with more imagination-filled for Bluey, the six-year-old pup, her four-year-old sister, Bingo, dad Bandit and mum Chilli. 
The best-selling cartoon also introduces new locations and friends as all-fresh episodes launch on the streamer.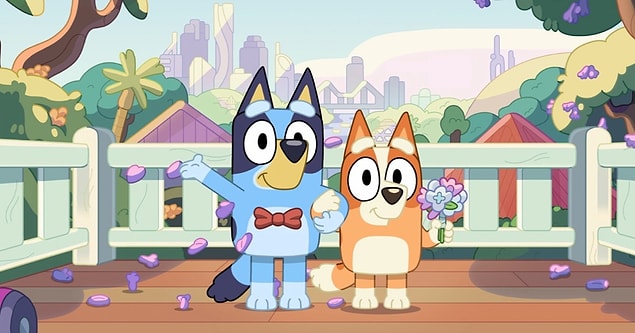 From the Creators' Desk
'Love for Bluey has grown among fans worldwide, and we're happy to launch another captivating season to allow viewers to spend time with Bluey's family. We are delighted to work with Disney, a channel that shares the passion for the film,' BBC Studios' Director of Children's Content Partnerships, Henrietta H-Jones, said in a statement.
The chief producers and co-founders, Daley Pearson and Charlie Aspinwall of Ludo Studio added to Henrietta's statement, 'For five years now, we've been making Bluey at Ludo, and each day is an opportunity to work with every artist in the studio. We adore our crew, the cast, and we're proud of their efforts are being loved and warmly received in every home on the planet.'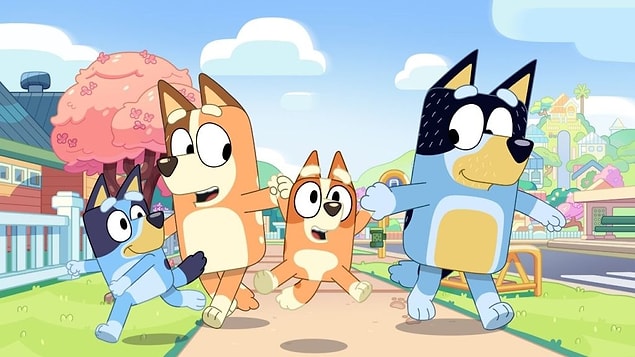 More Details Concerning 'Bluey' Season Three
This third season continues reinforcing its predecessors with more exciting content, including a new range of home-based tales that reflect everyday family life. 
The trailer presents the family's usual topics like Chilli in the kitchen, making the dad breakfast in bed, getting one's bedroom, and keeping promises. 
Bluey season three will also present a new take on games like Pass the Parcel and Musical Statues, among others.
Australian actor and musician Dave McCormack voices Bluey's father, while Melanie Zanetti returns as the mom. Other characters include Dan Brumm (Uncle Stripe), Layne Beachley (a surfer), Megan Washington (teacher Calypso), and Myf Warhurst (Antic Trixie). 
Bluey and Bingo's voice owners cannot be disclosed. Although both the youngsters are girls, the series rarely mentions it to avoid bringing gender stereotypes.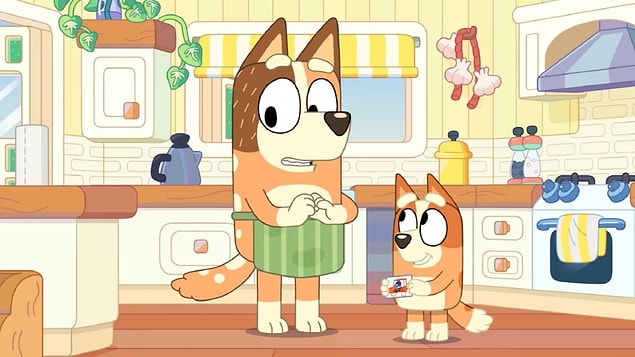 'Bluey' Season Three Release Date
The third season of Bluey lands on Wednesday 10th, exclusively on Disney+, with the first batch of 25 episodes running for seven minutes each. The second part will land later; stay connected!