News
Disney+ Adds to its Sports Documentary Plate The First Season of 'Chasing Waves'
Disney+ Adds to its Sports Documentary Plate The First Season of 'Chasing Waves'
You can know that a sports documentary will be captivating if it's on Disney+. The streaming platform boasts a broad base of sports documentaries and shows such as Save our Squad with David Beckham and, recently, Chasing Waves. 
The new addition is scheduled to launch early this January as a Disney+ original.
What's 'Chasing Waves' About?
The upcoming Disney+ show displays the greatness and challenges of the surfing sport. Chasing Waves will explore the culture of the sport through the eyes of different surfers doing their best in the field while expounding on its culture. 
The show will mainly focus on Japan's eye-catching waters and 18,000 miles of coastline that have made the country one of a kind and surfers who have created beautiful memories on the location. 
Besides the surfing field, Chasing Waves will also dig deeper into the backgrounds and personal lives of various athletes as they tell the world what keeps them going in the surfing sector.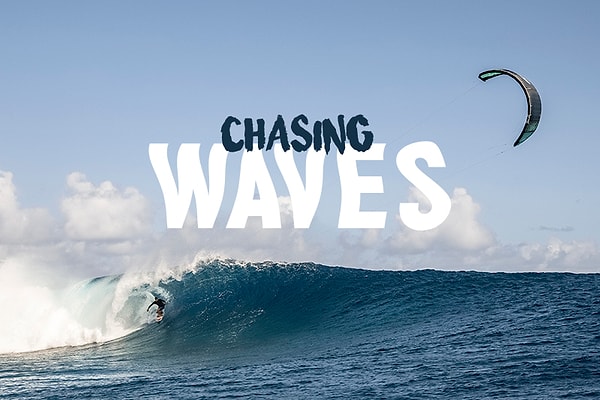 What's in the Trailer for 'Chasing Waves' Season One?
Disney Plus Singapore took to its main YouTube Channel to share the official trailer for Chasing Waves season one approximately three weeks ago. 
In 1 minute and 34 seconds, the trailer introduces surfing culture in Japan as a beautiful thing as various surfers share their perspectives concerning the sport. 
The trailer ends with a glance into the challenging side of surfing in Japan. There's more in store when the series officially launches.
'Chasing Waves' Creative Team?
Chasing Waves is directed by Jason Baffa, with Christopher G. Cowen and Andrew Fried as producers and William Ryan Fritch as the music director. 
The show is a co-production of Boardwalk Pictures and Station 10 Media. 
Christopher G. Cowen expressed his happiness concerning the Chasing Waves in a statement, "We're happy that Disney+ is supporting the chance to bring out these motivating, cultural-filled, historical, and essential chronicles about the ocean waters and those who ride across the waves."
Who Will Be in 'Chasing Waves' Season One?
Disney Plus' Chasing Waves will incorporate various surfers such as Yuma Takanuki, Mahina Maeda, Sara Kohrogi, Kanoa Igarashi (2021 Olympic Silver Medalist), and Connor O'Leary (an impressive Australian-Japanese surfer).
When Will 'Chasing Waves' Season One Premiere?
Season one of Chasing Waves will launch on Wednesday, January 11, 2023, exclusively on Disney+, with eight episodes. The show is rated 13+.
Scroll Down for Comments and Reactions