News
'Deep Water' on Hulu: Does This Erotic Thriller Have Fleeting Drama or Genuine Excitement?
'Deep Water' on Hulu: Does This Erotic Thriller Have Fleeting Drama or Genuine Excitement?
The pressure is on for the filmography of director Adrian Lyne, who is returning to filmmaking after a 20-year absence with Deep Water. Though this film stars Ben Affleck and Ana de Armas in the leading roles, it's hard to get excited since Lyne's movies have never received more than solid reviews despite the popularity of Fatal Attraction. For those obsessed with the subgenre of erotic thriller, Deep Water might be enough to satisfy, but Lyne's grasp of filmmaking seems to have diminished with age.
Plot of 'Deep Water'
Though the wealthy, retired tech genius Vic Van Allen seems to let his wife indulge in affairs to keep their marriage intact, he appears to grow increasingly jealous of her many lovers. When some of his wife's "friends" start to disappear, he is the first logical suspect on everyone's mind. Can he navigate the accusations while maintaining his family?
Cast
Ben Affleck as Vic Van Allen

Ana de Armas as Melinda Van Allen

Tracy Letts as Don Wilson

Kristen Connolly as Kelly Wilson

Jacob Elordi as Charlie De Lisle

Dash Mihok as Jonas Fernandez

Rachel Blanchard as Kristin Peterson

Lil Rel Howery as Grant
Destined For Mediocrity
As soon as Lyne sets the plot in motion with attempts to build suspense, Deep Water reveals that the story is nearly absent of mystery. Without many interesting developments, the march towards the conclusion slowly points to the obvious mark for the crimes, ultimately not even with a dramatic reveal as if there was no intention of creating a mystery in the first place. Thanks to the actors, there are a few scenes with genuinely taut thrills, but Lyne has replaced any potential tension-building with the boredom of waiting for these scenes to appear.
Rating: 5/10
★★★★★☆☆☆☆☆
Films of Adrian Lyne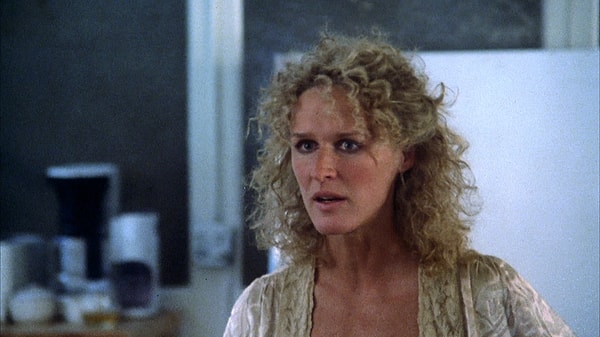 Scroll Down for Comments and Reactions