News
Death is Our Dinner Companion In 'American Horror Story: NYC'
Death is Our Dinner Companion In 'American Horror Story: NYC'
Warning: This article contains spoilers for the first two episodes of 'American Horror Story: NYC', which aired October 19, 2022. 
Stella came into the community center every day wearing giant church hats and silky sundresses, smelling of Swisher Sweets. She had the face of Archie Bunker, but she moved with the grace of a true lady. She'd sit in the computer room, making use of the free internet while a never-ending round of young men and women came bustling in and out causing drama. We'd often trade looks and roll our eyes as they raided the condom bowl at the front desks and snuck tricks into the bathroom. Their haggard look, track marks, and pockmarked faces spoke volumes. I saw them as black holes, devouring everything they could--sex, meth, heroin, crack; they lived to fill themselves up.  
I was a young high school student trying to do my homework, and the community center had the closest computer lab. They also had a giant library filled with radical gay literature and more than a few books on Stonewall, a personal obsession of mine. One day, I was sitting in the back, ignoring everything around me when I heard a deep voice with a thick New York accent. 'Well aren't you just the fruitiest thing that ever existed?' 
I looked up to see Stella giving me a vulgar smile. 'You know I was there,' she said, pointing at my book. The conversation that ensued stuck with me for years to come. Not one word of it could be verified, but if she was lying she definitely knew her stuff. She named restaurants and bars, and events that occurred during the riots--stuff I could verify in books and internet searches. She even had detailed stories about the locals in Greenwich Village. She said the historical figures in those books were just like the kids at the community center: blackholes. It's understandable. When the world hates you, and they won't house you or employ you, then you're going to hustle and do drugs. These weren't just lost. They were abandoned, so they feasted on everything they could, and then their world crumbled. Everyone she knew was dead. Death became their dinner companion.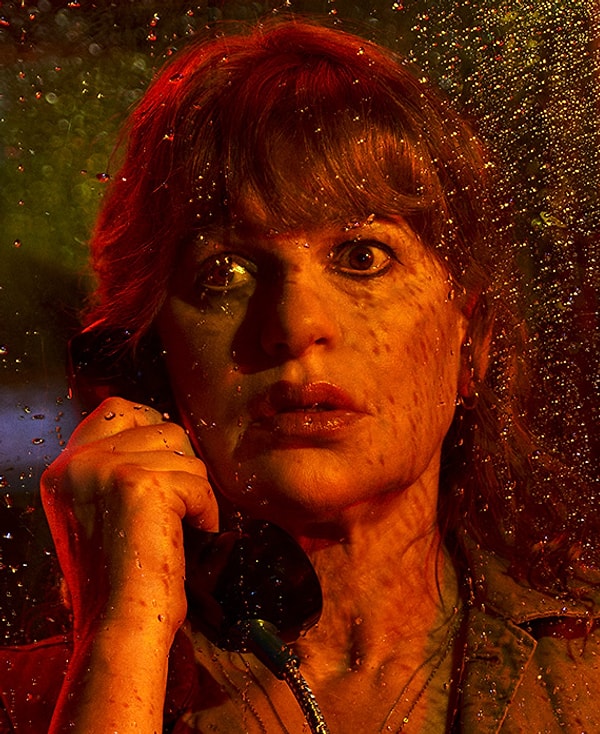 The Epidemic
1981 was a bloody, disgusting time for New York City. Trash collectors went on strike, forcing residents to throw their bags into the sidewalk, building giant walls of festering filth ten feet high. The smell was legendary, and so was the crime. The mafia was at its height. The crack epidemic was on the loose, making it dangerous to even leave the house. Nobody was safe. That was also the year that the AIDS virus came into the spotlight. 
The slaughter that ensued would take tens of millions of lives, and delay the rights movement for thirty years. It would also completely decimate the city's trans population, which was largely homeless and unemployed due to mass discrimination and prejudice. Sandra Bernhard, the prolific activist who played Fran in the series, confirmed this in an interview with the Guardian. She said that if you were trans, you were hustling, and you probably caught AIDS. It was horrific, but it was true. That's probably why they are calling this season of American Horror Story the bloodiest season yet. 
It was a grim time, and New York was a terrible place back then. It makes sense that Ryan Murphy and Brad Falchuck would use it as the backdrop for their next season, especially considering Murphy's focus on the gay community and the impact of AIDS. But as usual, they are playing fast and loose with historical facts, altering them for entertainment and thematic value.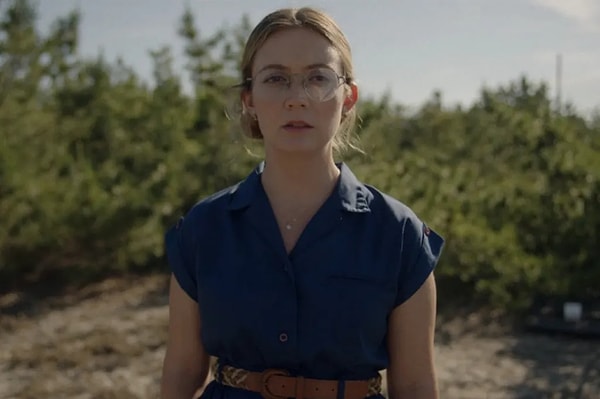 When the AIDS virus is first discovered in AHS: NYC, we see a doctor played by Billie Lourd informing her colleague of a rapidly evolving microbe that has infected the deer on Fire Island. She fears the worst, so she informs officials, telling them that they need to kill the entire population to keep it from spreading to humans. But she already had a waiting room full of patients with skin rashes indicative of an HIV infection. As she's documenting the cases, she receives a phone call from Fran, a lesbian activist who had been pressuring a gay newspaper to report on women's issues. She believes that the virus was created by the American government to attack the gay community. 
It's a genius idea for many reasons. Conspiracies about the AIDS virus were everywhere in the 80s and 90s. Hate groups of all types said their targets created it. The religious right used it as a sign that God wanted to kill off gays. It was politicized. People decided to teach kids about the virus in school. Everyone seized on the opportunity to press their own agenda. Second graders were taught how to use condoms in one state. In other states, they had puppet shows about the evils of sodomy. What happened was America created its own superstitious mythos surrounding the virus, and it stuck because it matched the public's worldview. They wanted to believe it. This went on for 20 years. 
In the beginning, this was mostly used as a weapon against homosexuals and anyone that politicians deemed immoral. That's what makes Murphy and Falchuk's idea so appealing. They are turning the tables by creating a modern mythos surrounding equality instead of bigotry, and superstition has a power of its own. It's infectious. It sticks. AIDS conspiracies had the same M.O. as the virus. They spread fast, and they did not go away. There are still entire world regions that believe all sorts of creepy lies about it. By tapping into this phenomenon, Murphy and Falchuk are working to create a storyline that will leave an impression and resonate with the American public.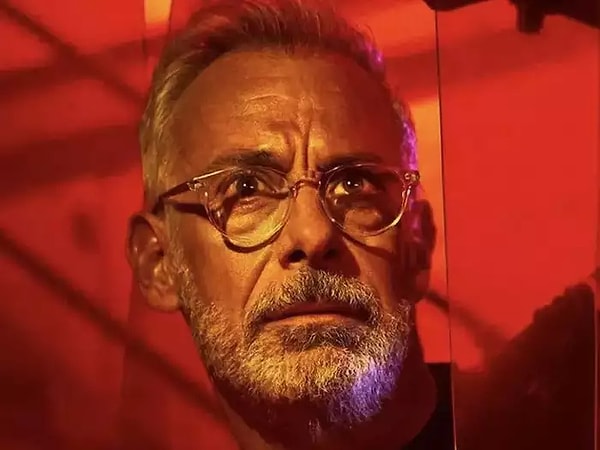 Murphy's Passion
Ryan Murphy has talked extensively about his experience during the the epidemic. In a 2015 speech he gave to amfAR, The Foundation for AIDS Research, he talked about how he owes much of his success to the HIV/AIDS crisis. He has said that it drove him. He didn't think that he had a future. He was in his 20s, and everyone around him was getting sick and dying. He'd go to the hospital regularly for blood draws and have a panic attack each time. He'd waste away from nerves, begging God to save his friends and make his test come out negative. He'd promise that he'd work for an AIDS hotline, give money, and do more. That became his philosophy; he would do more, and so he kept doing more and more, until he got into the position he is today. 
This is a cause that is very near and dear to his heart. That's why he created 'Pose,' a historical drama, which essentially had us fall in love with a dying community. That struck an old, harsh chord among those who lived through those days.
'NYC' is different. It's not an old song that Murphy wants us to listen to. He's already depicted the epidemic. Now he's creating a new symphony, toying with old themes, altering history, and playing with our emotions. We don't know what direction it will take, but if he's going to use something he cares this much about, we can bet he put his heart and soul into it. Expect this season to be good.
Scroll Down for Comments and Reactions