Darcey & Stacey Silva's Net Worth: A Closer Look at the Silva Twins' Wealth and Career
News
>
Darcey & Stacey Silva's Net Worth: A Closer Look at the Silva Twins' Wealth and Career
You've probably seen them on TLC's popular program that goes by their names. The  Silva Twins are definitely blessed in the financial department. Though they may seem to have gotten rich from their TV fame at first glance, you'll be surprised to learn how they managed to get to where they are now. 
Famous for the TLC program Darcey and Stacy

Darcey Silva is one of the highest-paid artists in the 90-Day Fiancé

Owners of House of 11 Clothing Line
How did the twins achieve everything they have so far? Let's find out the Silva Twin's net worth.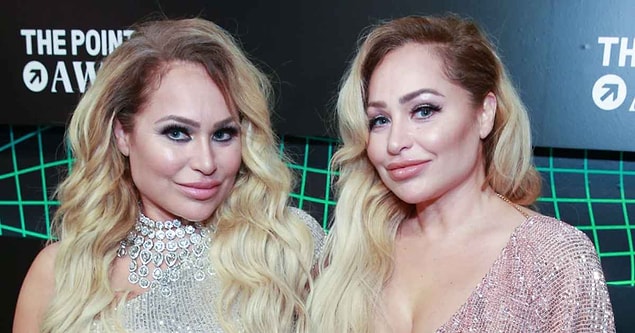 Early and Personal Lives
Darcey Silva was born on September 23, 1974, in Connecticut. She was also raised here but later on she decided to move to Los Angeles to chase after her dreams, business, and career. 2019 will mark her 45th birthday and she will be celebrating it with her family and close friends. 
As you all know she has a twin sister named Stacey and their parents were Nancy Silva and Mike Silva. The Silva twins are also known for their controversial pasts and lovelife. Darcey and Stacey Silva first appeared on 'The Twin Life' when they were largely up-and-coming stars, and at the time, they didn't look anything like they do now. Their spouses were also present. Frank Bollock, the father of her two children Aniko and Aspen, is listed as Darcey's ex-husband by Distractify.
Former professional football player Goran Vasic is Stacey's ex-husband. In the preview for 'The Twin Life,' Stacey said that meeting Goran was like 'love at first sight.' In the end, it didn't appear like their relationship was going anywhere. Though the duration of their relationship is unknown, according to ScreenRant, they broke up about the same time that Darcey got divorced from Frank.
Parker and Mateo are two sons who Stacey, like her eldest daughter, has with her ex-husband. Contrary to Darcey's, Stacey's kids choose to avoid the media. According to Monsters and Critics in December 2020, Mateo was a high school student and a member of the Middletown High wrestling team.
Shows and TV Appearances
The Silva twins, Darcey, and Stacey Silva, were excellent in their roles on 90 Day Fiance, and you'd never guess they'd been immersed in reality TV before. In total, Darcey and Stacey have appeared in around 50 episodes of 90 Day Fiancé: Before the 90 Days, 90 Day Fiancé: Pillow Talk, and B90 Strikes Back.
The reality shows have revealed much about the personal lives of the twins. The program shows the Silva twins attending social events, posing for pictures, and going to fashion shows. It also provides an insight into their personal and professional life, showing how they share a home with their husbands and children.
Darcey & Stacey is one of the most popular TLC programs. The fact that Darcey's fiancé, Georgi Rusev, was only with her for the money was another of the show's major plotlines for this season and it garnered tons of viewers.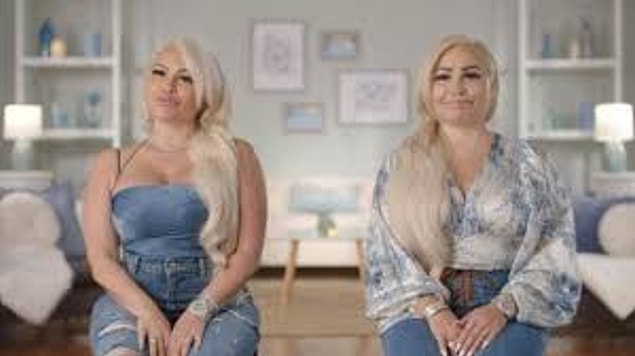 House of 11 Clothing Line
The fact is, the Silva Twins made a lot of money in their regular shows. But they didn't need to be famous to be wealthy, they were already rich even before the glamour and paparazzi. The fame only made them wealthier. 
They also have a business by the name of Hous of 11 which is their very own clothing line. House of 11 has a celebrity following. Demi Lovato and Nicki Minaj have both been spotted in clothing from the line. But House of 11 also has its own production company called Eleventh Entertainment. The production company put out the 2013 comedy, White T.
Silva Twins Net Worth
The Silva twins are definitely big shots with big bucks. Their regular TV appearances, reality shows, and business when all added up together lead to their estimated combined net worth of $6 million.
The Silva Twins Tease Dramatic New Season Of TLC's 'Darcey & Stacey' | Celebrity Page