News
DaBaby Net Worth: A Closer Look at the "Rockstar" Singer's Fame and Wealth
DaBaby Net Worth: A Closer Look at the "Rockstar" Singer's Fame and Wealth
If there is something constant in the music industry, that may just be the endless addition of new faces and talents that just keep on blossoming. The rap music industry in particular is no stranger to the multitude of rappers who keep on trying their best for a shot to be part of the mainstream music scene. One of the newest additions to this category is American rapper DaBaby.
DaBaby already tried music in 2014 and 2018, but he only found fame in 2019.

All three of his albums entered the Billboard 200 on its debut.

The American rapper has already established his own record label even before going mainstream.
With a number of achievements surrounding DaBaby's career, it is just time that we take a brief look at how he was able to achieve what he already has right now.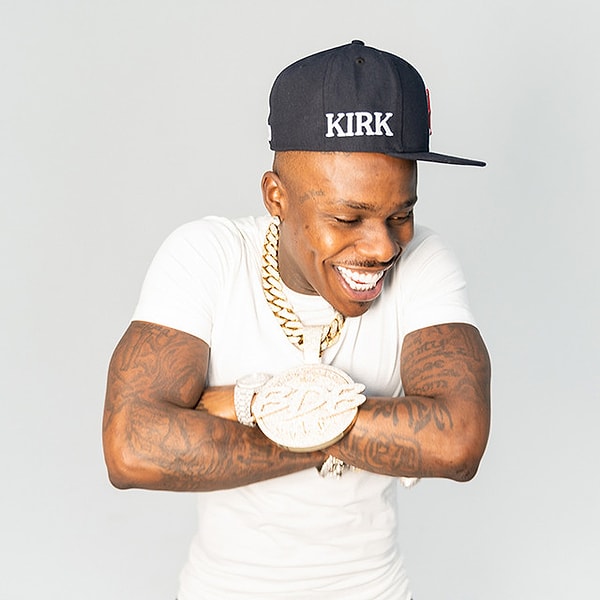 Early Life before Music
The American rapper was born on December 22, 1991 as Jonathan Lyndale Kirk, now known as "DaBaby". He moved to Charlotte, North Carolina in 1999 where he spent most of his days growing up. After finishing high school, he studied at the University of North Carolina at Greensboro for only two years. In some interviews, he mentioned that he only attended college because his parents wanted him to.
Before becoming a rapper, he has already shown interest in the genre through his influences like Eminem, 50 Cent, and Lil Wayne.
Entering the Music Scene
In 2015, DaBaby released his debut mixtape Nonfiction. He later released four other mixtapes. However, during this time, he was more known under the name "Baby Jesus" but he eventually changed his stage name because he thought that it might be a distraction.
DaBaby got his shot when he was scouted by South Coast Music Group's president, Arnold Taylor. Taylor was said to have seen DaBaby perform in clubs in North Carolina. While he was still with South, he also signed a short deal with Jay-Z's Roc Nation for one of his mixtapes, Blank Blank. After multiple bidding wars among record labels, he eventually secured a seven-figure record deal with Interscope.
Some of DaBaby's most famous songs include "Suge" which made him launch his career into mainstream music. Other hits of DaBaby include "Intro", "Bop", and "Rockstar."
DaBaby's Own Record Label
Aside from making a fortune from his music, DaBaby also wanted to create his own imprint. When he was already signed with Interscope records, he created Billion Dollar Baby Entertainment in 2017. However, this kind of created a conflict with his own music since he mentioned in some interviews that he might not be rapping for 5 years since he will focus on creating other superstars.
But, to his fans' delight, that did not come true since DaBaby still releases music even when his record label has already launched.
DaBaby's Net Worth Today
With his current music, tours, and own record label, it would not be a surprise that DaBaby already created a somewhat safe value for his life. Today, his net worth is at an estimated $5 million! This certainly is something big considering that he only launched his career in 2019.
Now with him being an artist and a producer, where do you think DaBaby should focus on?
Scroll Down for Comments and Reactions