News
Crime-Thriller Starring Leonardo DiCaprio and Matt Damon 'The Departed' on Netflix – Release Date, Trailer, Plot, Cast, Awards
Crime-Thriller Starring Leonardo DiCaprio and Matt Damon 'The Departed' on Netflix – Release Date, Trailer, Plot, Cast, Awards
'The Departed' is a 2006 American epic crime thriller film directed by Martin Scorsese and written by William Monahan. It's a remake of the 2002 Hong Kong film Infernal Affairs, as well as a loose adaptation of the real-life Boston Winter Hill Gang; Colin Sullivan is based on corrupt FBI agent John Connolly, and Frank Costello is based on Irish-American mobster Whitey Bulger. It was DiCaprio and Wahlberg second collaboration, following their work on The Basketball Diaries in 1995.
'The Departed' Release Date
'The Departed' is set to release on Netflix on Wednesday, June 1st.
'The Departed' Trailer
Watch the official trailer of the film here.
'The Departed' Plot
The South Boston state police force is fighting Irish-American organized crime in this crime-fighting masterclass. Billy Costigan, a young undercover detective, is tasked to infiltrate the crime organization led by gangland boss Frank Costello. While Billy swiftly gains Costello's trust, at the Special Investigation Unit, Colin Sullivan, a tough young criminal who has joined the state police as an informer for the syndicate, is rising to a position of prominence.
Each individual is preoccupied by his double life, accumulating knowledge about the operations' plans and counter-plans. However, as it becomes evident to both the mob and the police that there is a mole among them, Billy and Colin find themselves in jeopardy of being discovered and exposed to the enemy - and each must race to discover the identity of the other guy in time to rescue themselves. Is either of them willing to turn on the friends and comrades they've made throughout their long undercover stints?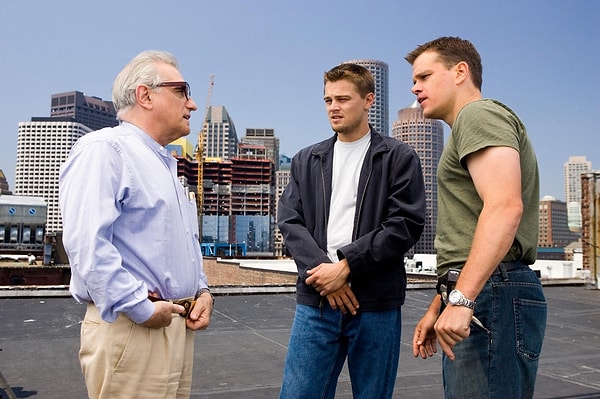 'The Departed' Cast
Leonardo DiCaprio as Trooper William 'Billy' Costigan Jr.

Matt Damon as Staff Sergeant Colin Sullivan

Jack Nicholson as Frank Costello

Mark Wahlberg as Staff Sergeant Sean Dignam

Martin Sheen as Captain Oliver 'Charlie' Queenan

Ray Winstone as Arnold 'Frenchie' French

Vera Farmiga as Dr. Madolyn Madden

Alec Baldwin as Captain George Ellerby

Anthony Anderson as Trooper Brown

Kevin Corrigan as Sean Costigan

James Badge Dale as Trooper Barrigan

David O'Hara as Patrick 'Fitzy' Fitzgibbons

Mark Rolston as Tim Delahunt

Robert Wahlberg as FBI Special Agent Frank Lazio

Kristen Dalton as Gwen

Amanda Lynch as Carmen

Shay Duffin as Phil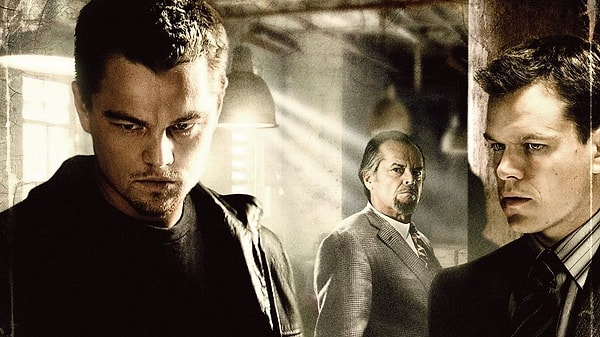 'The Departed' Film Accolades
'The Departed' was a critical and commercial triumph, earning four Academy Awards, including Best Picture, Best Director, Best Adapted Screenplay, and Best Film Editing at the 79th Academy Awards. It was Scorsese's first and only Best Director victory, and Wahlberg was nominated for Best Supporting Actor. Six nominations for the 64th Golden Globe Awards, six nominations for the 60th British Academy Film Awards, and two nominations for the 13th Screen Actors Guild Awards were also given to the film. For his performance, DiCaprio was nominated for a Golden Globe Award for Best Actor – Motion Picture Drama (he was also nominated that year for Blood Diamond in the same category), a BAFTA Award for Best Actor in a Leading Role, and a Screen Actors Guild Award for Outstanding Performance by a Male Actor in a Supporting Role.
Are you excited for the film 'The Departed' on Netflix? Let us know your thoughts in the comment section below.
Scroll Down for Comments and Reactions