News
'Crash Course in Romance' Adds to Netflix's Catalogue of Korean Dramas in 2023
'Crash Course in Romance' Adds to Netflix's Catalogue of Korean Dramas in 2023
Joining other Netflix January 2023 releases is the first season of Crash Course in Romance. Crash Course in Romance is a forthcoming romantic comedy from South Korea starring Jung Kyung-ho and Jeon Do-Yeon. 
The show began filming in 2021's summer after Netflix announced it earlier that year. Crash Course in Romance joins other Asian shows on the streamer, such as Squid Game, Bling Empire, Single's Inferno, Never Have I Ever, and Alice in Borderland, among others.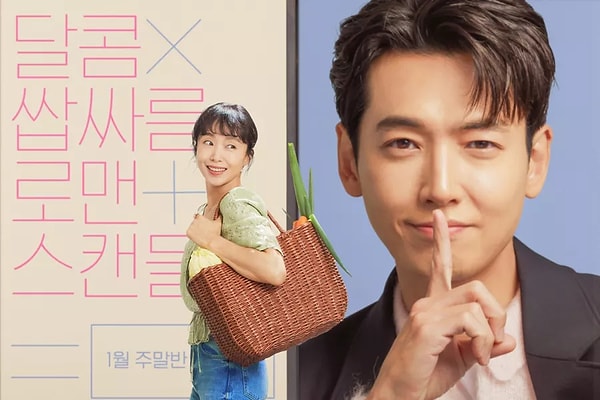 What's the Storyline for 'Crash Course in Romance'?
Crash Course in Romance revolves around a sour-sweet connection between a side dish shop owner and an executive hagwon (Korean for-profit learning institutions) instructor. 
The shop owner, Nam Haeng-sun, who believes in her dreams and doesn't accept anything close to giving up, registers for college entrance exams in Korea in an effort for a better future. 
Choi Chi-yeol, on the other side, boasts impressive skills and knowledge as a hagwon instructor and seems to be in love with Haeng-sun and her dishes, although the pair clashes in personalities.
What's in the Trailer for 'Crash Course in Romance'?
Netflix shared the official trailer for Crash Course in Romance via its Asian YouTube Channel, running for 44 seconds. 
Although relatively short, the trailer offers a good illustration of the upcoming show focusing on Chi-yeol's hidden love for Haeng-sun, while they sometimes don't seem to get along.
Who Are Behind 'Crash Course in Romance'?
Crash Course in Romance is written by Yang Hee-Seung, with Yoo Je-won as the director. 
Studio Dragon is the production company behind the show's success.
Who Plays Who in 'Crash Course in Romance'?
The upcoming Netflix series stars Jung Kyung-ho playing Choi Chi-yeol and Jeon Do-yeon portraying (Nam Haeng-sun, alongside Lee Bong-ryun as Kim Young-joo, Oh Eui-shik (Nam Jae-woo), Roh Yoon-seo (Nam Hae-yi), Kim Da-huin (Jeon Jong-ryeol), and Shin Jae-ha (Ji Dong-hee) as supporting characters. 
Heo Jeong-do, Lee Min-jae, and Ryu Da-in will appear in the show as Kang Joon-sang, Seo Geon-hu, and Jang Dan-ji, respectively.
When Will 'Crash Course in Romance' Premiere?
Crash Course in Romance debuts on Saturday, January 14, 2023, with sixteen episodes, each premiering every week until March 5. 
Fans of K-projects have expressed their anxiety about the show through Twitter.
Scroll Down for Comments and Reactions