News
'Circuit Breakers' Season One Heads to Apple TV+
'Circuit Breakers' Season One Heads to Apple TV+
Apple TV+ has been known for delivering top-notch shows and movies, especially those based on sci-fi anthologies. The three-year-old streaming platform recently added Circuit Breakers, a Melody Fox creation, to its library. 
If you have had mid-school children, you must have experienced their curiosity towards technology and related subjects. That's what Apple TV Plus' upcoming project is majorly about through the eyes of mid-schoolers.
About 'Circuit Breakers' Season One
The first season of Circuit Breakers contains seven incredible episodes: 
Episode 1: Test Subject Thirteen
Episode 2: Copycat
Episode 3: True Colors
Episode 4: Entangled
Episode 5: Permanent Detention
Episode 6: Parents Controls
Episode 7: No Place Like Home 
Each episode will tackle various sci-fi twist situations, featuring a mid-scholar and their parents, accompanied by the 'what would you do?' question for every case.
Trailer
Apple TV recently took it to its main YouTube Channel to share a trailer for more storylines concerning the upcoming piece. The trailer starts with 'Test Subject Thirteen' set ten years in the future with a mid-scholar wanting to be taller. 
It then proceeds to other scenes with various youngsters exploiting different powers, from controlling their parents to reliving memories among other 'impossibles'. What if you had the ability to alter your reality? Let's find out when the entire show arrives.
The Show Creators and Cast
Besides Fox, Gillian Horvath also co-chief produced Circuit Breakers with directors Andrew Rosen, Cécile Lauritano, Anthony Leo, Sarah Haasz, Andrew Orenstein, Todd Berger, and Matt Hastings. Orenstein and Hastings are the series' writers. The show is an Aircraft Pictures and Cottonwood Media co-project. 
The above team incorporated different talents into the show's success, including Maya McNair, Khiyla Aynne, Gavin M-Wright playing Jack, Arielle Halili representing Yasmine, Quincy Kirkwood enacting Madison, Maz Jobrani, and Cole Keriazakos impersonating Seth. Other characters include Veda Cienfuegos as Emily, Nathaniel Buescher playing Jesse, and Callan Farris portraying Jacob.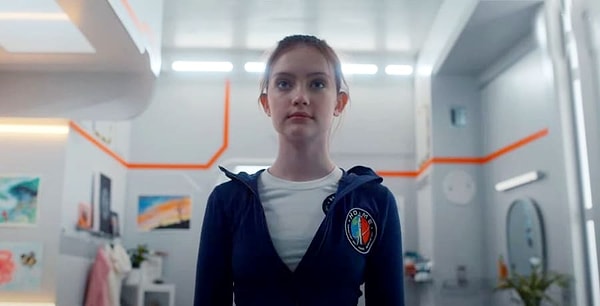 Release Date
Circuit Breakers will arrive on our screens on Friday, November 11th, exclusively on Apple TV, with seven amazing episodes. Fans can watch the official trailer from Apple TV Plus' main YouTube Channel as they wait for the big day.
The streamer has also taken it to its verified Twitter account to share the great news alongside the official trailer and a caption, "Adventure and innovation collide in a series of sci-fi tales for the whole family." 
Apple TV+ charges $6.99 for a monthly subscription with a seven-day free trial before the countdown starts.
Scroll Down for Comments and Reactions