News
Check Out The Awesome New Trailer of the Upcoming Action-Thriller Film 'The Gray Man'
Check Out The Awesome New Trailer of the Upcoming Action-Thriller Film 'The Gray Man'
It's almost here! Overtaking 2021's Red Notice as the most expensive film ever made by Netflix, The Gray Man is set to make a limited debut on July 15 2022, followed by a Netflix premiere on July 22.
Since his last role as Captain America on MCU's Avengers Endgame, Chris Evans gets to work with Anthony and Joe Russo once again in this exciting action-thriller movie. This time taking on more of a sinister than heroic role, Evans goes head-to-head with co-star Ryan Gosling.
The Gray Man Plot
Directed by the Russo brothers, The Gray Man is a film adaptation of the 2009 novel of the same name by Mark Greaney. 
One of the CIA's most qualified and valuable agents Court Gentry (Ryan Gosling) uncovers an evil truth about the organization. The trailer shows Court fighting to stay alive while being viciously hunted by the moustachioed psychopath Lloyd Hansen (Chris Evans). 
The two former colleagues find themselves at odds as Lloyd spearheads the worldwide manhunt for Court. The only thing that keeps Court alive is the support of a few like Dani Miranda (Ana de Arms). It also turns out that Lloyd isn't the only one seeking to exterminate Court and always being on the move is the primary key to Court's survival.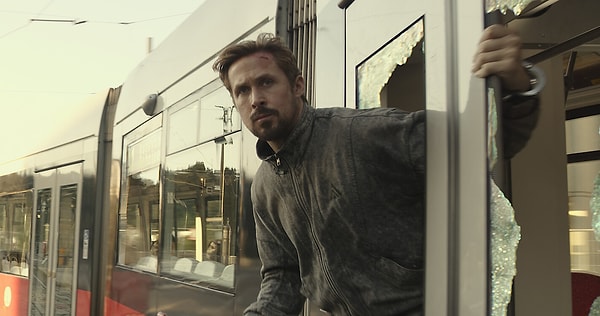 Cast Members
Joining those already mentioned as casts are Alfre Woodard as Maurice Cahill, Robert Kazinsky as Perini, Jimmy Jean-Louis as Alex Dumas, Daz Crawford as Markham and Karen Jin Beck as Thai Dj.  
Jessica Henwick, Regé-Jean Page, Wagner Moura, Billy Bob Thornton, Julia Butters, Callan Mulvey, Scott Haze, Dhanush, Eme Ikwuakor and Deobia Oparei also feature in undisclosed roles. 
The Gray Man arrives on Netflix on July 22. We'll keep you in the loop for more updates.
Scroll Down for Comments and Reactions