Channing Tatum and Salma Hayek Get Kinky on 'Magic Mike's Last Dance'
Channing Tatum takes his shirt off again as an exotic dancer for a third installment of the Magic Mike franchise. 
Warner Bros. Pictures recently released a trailer for Magic Mike's Last Dance, revealing steamy scenes between Tatum's Mike and Salma Hayek, who will be taking a primary role in the upcoming sequel. Check it out!
What is 'Magic Mike's Last Dance' About?
Life has been up and down for Mike Lane. The last we saw him, he and his stripper buddies had just killed it at a stripper convention. Now the renowned dancer is broke and bartending in Florida after a murky business deal. 
He meets a wealthy socialite who convinces him to go with her to London for the last dance hurrah, having her agenda. Mike soon realizes he must train a group of young talented dancers with everything on the line.
Who is in 'Magic Mike's Last Dance'?
Channing Tatum reprises his role as the white chocolate, aka Magic Mike, this time portraying more depth than a mere male stripper as he started. 
Adam Rodriguez will also return as Tito, one of Mike's stripper friends. Matthew McConaughey and Alex Pettyfer may also make their comeback from the first film (yet to be confirmed) as Dallas and Adam 'The Kid', respectively.   
Unfortunately, the rest of the stripper hunkies will be absent from the third film unless they make a brief appearance. The first two films were heavily shaped by Joe Manganiello, Matt Bomer, and Kevin Nash, who starred as Big Dick Richie, Ken and Tarzan, joining Rodriguez and Tatum.
The sexy Salma Hayek makes a notable addition to the franchise as Mike's love interest and wealthy socialite. The rest of the new additions include Ayub Khan Din, Jemelia George, Juliette Motamed, Vicki Pepperdine, Gavin Spokes, Caitlin Gerard and Christopher Bencomo.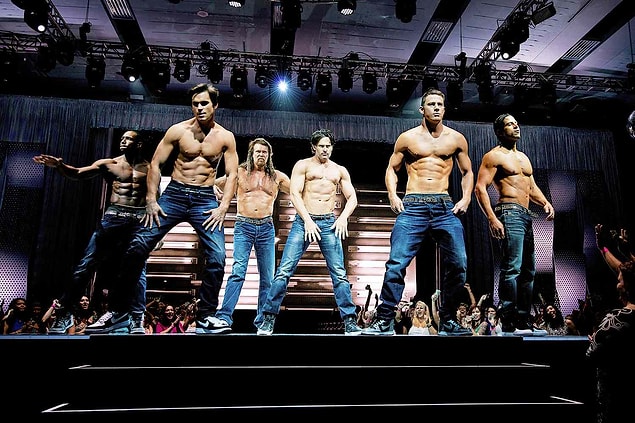 When Will 'Magic Mike's Last Dance' Premiere?
The exotic dance film will hit theaters in the U.S. on February 10 2023, before heading to HBO Max. 
The first two films in the franchise, Magic Mike (2012) and Magic Mike XXL (2015), are available on the platform. They both earned rave reviews, and audiences have been waiting all these years for a follow-up film to conclude the trilogy.