News
Call Of Duty Season 3: Warzone And Vanguard Start Date
Call Of Duty Season 3: Warzone And Vanguard Start Date
Call of Duty: Warzone and Vanguard's 3rd season is almost here. When will it arrive? What will it look like? Everyone is excited so here is everything we know about Warzone and Vanguard Season 3.
Call of Duty Season 3 Start Dates and Times
There is no official announcement but considering when the current battle pass will end, we can expect Call of Duty Warzone and Vanguard Season 3 to arrive on April 27. Updates arrive at around 9 AM PT/ 12 PM ET. We'll get the official announcement and more details later in April.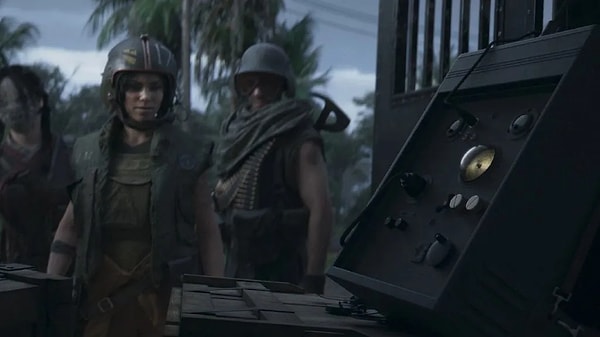 What to Expect in Season 3
Season 3 is called 'Classified Arms'' and it appears that the theme and focus of this season is Monsters. Yes, COD is finally adding giant monstrous creatures into the fray. With Nebula bombs detonating all over the world causing monsters to invade the Call of Duty Universe, we might even see the king of monsters himself, Godzilla. 
Warzone will be receiving updates on the Rebirth Island map. The prison Island would also be getting new features like the Weapon Trade Stations and Communication Towers. Meanwhile, Vanguard will receive tweaks with its multiplayer game mode. An experimental playlist is currently offered as a beta test for the spawn points. 
Ranked play would also be offering new rewards for the season. We can expect to see some more confirmations as Sledgehammer Games sheds more light on the upcoming season in the following days.
Scroll Down for Comments and Reactions