News
Brooklynn MacKinzie and Riley Looc Reunite for Season Two of 'Puppy Place' on Apple TV+
Brooklynn MacKinzie and Riley Looc Reunite for Season Two of 'Puppy Place' on Apple TV+
Season two of Puppy Place is here, a year after the first one was launched. The good thing with Apple TV+ is that it will ensure the continuity of its original shows with more captivating content. 
Puppy Place premiered on Apple TV+ in October 2021 with eight episodes, managing an outstanding 7.3 out of 10 stars on IMDb. 
The series is adapted from Scholastic's award-winning novel series authored by Ellen Miles.
What's 'Puppy Place' Season Two About?
Generally, Puppy Place tells the story of two adventurous and dog-loving siblings, Lizzie and Charles Peterson, who strive to find ideal forever homes for their puppy pals. 
The previous season ran for eight episodes, and so will season two. Each episode will focus on a puppy that meets the Peterson siblings, who successfully find it a home. 
Puppy Place acts as an inspiration to every dog-loving kid out there while portraying various challenges and their possible solutions.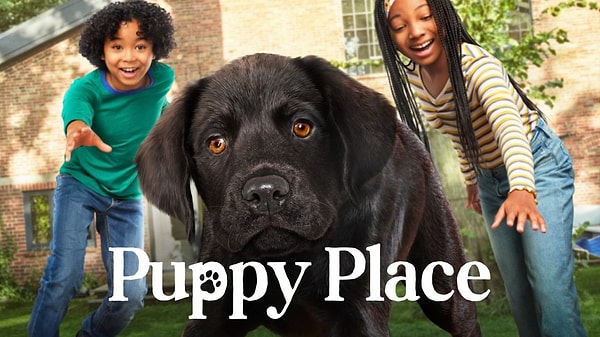 What's in the Trailer for 'Puppy Place' Season Two?
Apple TV+ took it to its main YouTube Channel to share the official trailer for Puppy Place season two approximately two weeks ago. The trailer lasts 1 minute and 10 seconds, with a glimpse of Charles and Lizzie playing fetch with a French bulldog. 
It proceeds with the pair and friends finding dogs left in a box and located in a parking lot, and they must find a way to help them. The trailer will also chronicle dog adoption, rescue, and more than you might have imagined about the dog world.
Who Creates 'Puppy Place'?
Vincent Brown and Andrew Green chiefly produce Puppy Place alongside showrunners Jef Kaminsky, Caitlin Friedman, and Lole Lucchese. 
Other producers include Ari Posner, Heather MacGilvray, and Linda Mathious. Puppy Place rose from Scholastic Entertainment.
Who Plays Who in 'Puppy Place' Season Two?
Season two of Puppy Place consists of actors similar to its predecessor, including Riley Looc portraying Charles Peterson, Brooklynn MacKinzie playing Lizzie Petterson, Dominique Toney acting Betsy, and Eric Lynch depicting Paul.
When is 'Puppy Place' Season Two Coming Out?
Apple TV+ revealed that the second season of Puppy Place will launch on Friday, December 9th 2022. The series is rated five years and above.
Scroll Down for Comments and Reactions