News
'Boys over Flowers': Why the Audience and Some Casts Dislike The Classic K-Drama So Much
'Boys over Flowers': Why the Audience and Some Casts Dislike The Classic K-Drama So Much
Boys Over Flowers is one of the classic K-drama series whose name was on every fan's lips when it premiered in 2009. It was not only one of the most popular K-dramas of the day but also launched some of the casts to international stardom. 
However, 13 years later, statistics indicate that the South Korean dramedy hasn't aged well, with one of the lead cast members admitting that he cringes whenever he watches it. 
Here's why Boys Over Flowers is much hated by the audience today.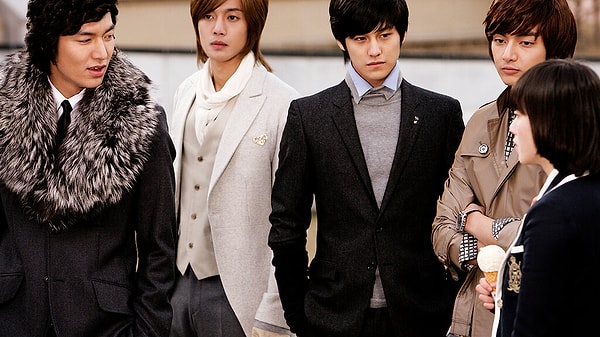 What is 'Boys Over Flowers' About
Boys Over Flowers is a teen South Korean comedy-drama romance show that centers on a group of four rich boys called F4 made up of Gu Junpyo (Lee Min-ho), Yun Ji-hoo (Kim Hyun-Joong), So Yi Jung (Kim Bum) and Song Woobin (Kim Joon) acting as four princes to the socially disadvantaged Geum Jandi (Koo Hye-sun) at the prestigious Shinhwa High School.
Ji-hoo and Jandi share a cosmic connection, and the latter discovers they are soulmates. However, she later falls for Junpyo, forcing Ji-hoo into the friend zone despite his obvious and genuine acts of deep affection for her, prompting a love triangle between the three characters throughout the series. 
The storyline isn't as straightforward as described. It is packed with twists, unexpected turns and anti-climactic scenes that are too nerve-wracking to sit through. 
Despite it, Boys Over Flowers was tremendously well-received, scoring 7.9/10 on IMDb and 95% of Google Users dropping some love.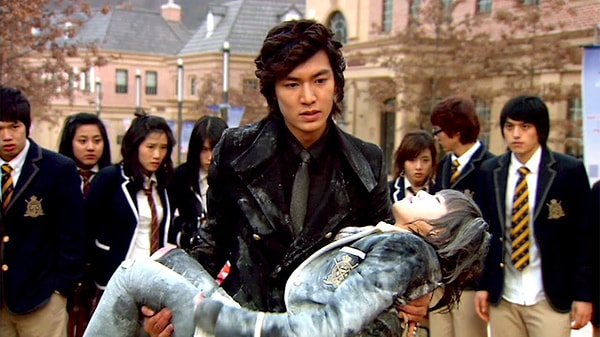 'Boys Over Flowers' Has A Messy Plot
Some fans admit to watching Boys Over Flowers due to its recommendation. For some, the series serves as an initiation into K-drama fandom.
But feedback from the audience on Quora shows many attesting to the show's extremely messy plot. One user says, 'That show might have been one of the messiest, confusing and brain-wrecking shows I have EVER watched.'
Another viewer states, 'The bullying stopped being bullying and transformed into criminal acts a long time ago. Don't know why the police didn't step in.'
The bullying of the out-of-place students at the infamous Shinhwa High School for prominent kids is only one out of an endless list of messy and cringy scenes audiences had to sit through. The kidnapping of Jandi by Junpyo, the invasion of Junpyo and Jandi's relationship with the former's mother, nicknamed 'the witch', are but a few examples. 
Conclusively the show's messiness was too much for some viewers to endure to the end.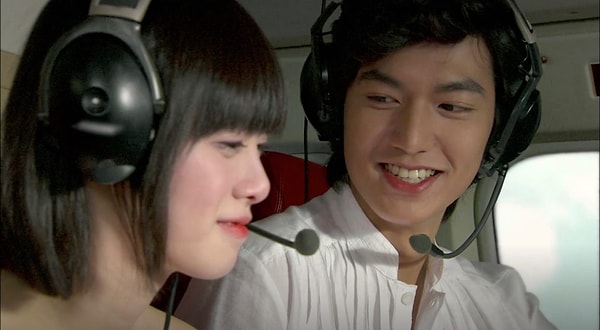 The Shallow Characters
Though the show has some likeable characters, such as Ga-Eul (Yuki Matsuoka), Jandi's best friend, and Gu Jun-hee (Tsubaki Domyoji), Jupyo's elder sister, most are notably underdeveloped than fans would have wanted. 
A good example is Woo-bin. Outside the F4 group, he has no backbone neither does the audience get insight into his personal life except for one awkward scene where Woo-bin is on the verge of committing suicide at a road bridge and Yi Jung trying to talk him out of it.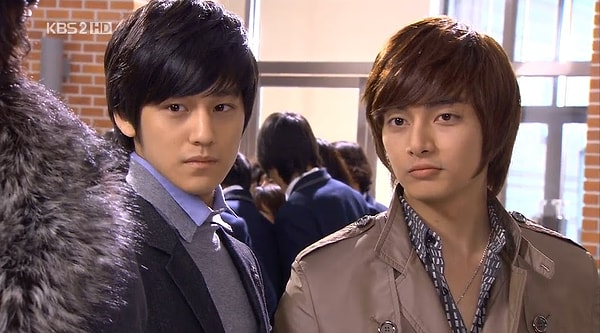 An Upsetting Ending
Lee-Min Hoo's Gu Jupyo was charming, but fans claim that Jandi should have ended up with Ji-hoo rather than the former. 
As commented by one user on Quora, "Jandi clearly states that the second leading man Ji Hoo was her soulmate and his grandfather clearly approved of her and said he selected her for Ji-hoo. Ji-hoo and Jandi had more screen time together than Jandi with Gu Junpyo. So I was notably pissed when at the end all of a sudden get engaged to Gu Junpyo even though Ji-hoo was in love with her."
Indeed, one would expect Jandi to finally be with Ji-hoo, considering the first five episodes invest in building their connection. However, things take a turn, forcing Junpyo and Jandi together despite their poor chemistry and leaving viewers utterly confused.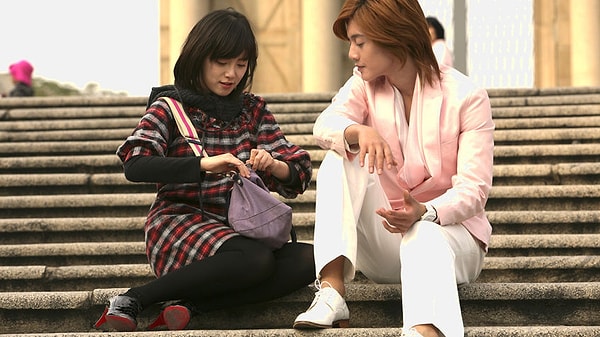 'Boys Over Flowers' is Full of Clichés
We've all seen and gotten too used to the rich guy falling in love with a poor girl plot. Many fans attest to no uniqueness in the show, in addition to it being too predictable. Even the hero's mother is the drama's villain, cliché!
The Heroine is Unappealing
There is nothing to like about Jandi. It's hard to see why F4, especially Ji-hoo and Junpyo, keep obsessing over her. According to fans, Jandi is sloppy, freaking annoying, weak (always relies on others to help her) and shows no growth throughout the series. 
Heck, even Hae Je Kyung (Lee Min-jung), who gets engaged to Junpyo at some point, is more likeable than Jandi. 
Koo Hye-sun's character is intolerable and cringy on so many levels, and that speaks a lot considering she is supposed to be the one everyone roots for.
'Boys Over Flowers' Romanticizes Toxicity
Forget the cheesiness, many in the audience say that the show idealizes toxic relationships. For starters, the hero and heroine's relationship initially begins with him endangering her life because she stands up for another student. 
Jandi and Ji-hoo's relationship feels more natural and enriching, but no! she has to reject him over and over for the guy with the toxic traits.
The Cast Member who Hates 'Boys Over Flowers'
Lee Min Hoo ironically states that despite the show overseeing his career launch, he cringes when watching it. 'It's so cheesy,' he said on MBC Section TV in 2015. 
The Korean star has since starred in several K-dramas, including The Inheritors (2013), 7 First Kisses (2016-2017), Line Romance (2014), Legend of the Blue Sea (2016-2017), The King Eternal Monarch (2020) and Pachinko (2022).
Where to Watch 'Boys Over Flowers'
Scroll Down for Comments and Reactions