News
Borderlands 3: Crossplay Finally Supported On Playstation
Borderlands 3: Crossplay Finally Supported On Playstation
Borderlands 3 has already received crossplay support last year. Unfortunately, Sony's platforms did not support the feature at first. But the good news has finally been served on PAX East as Gearbox Software announced that the PlayStation 4 and PlayStation 5 will now support full crossplay. When this feature is made available, players from PC, Xbox, PlayStation, and Stadia will be able to play Borderlands 3 with each other.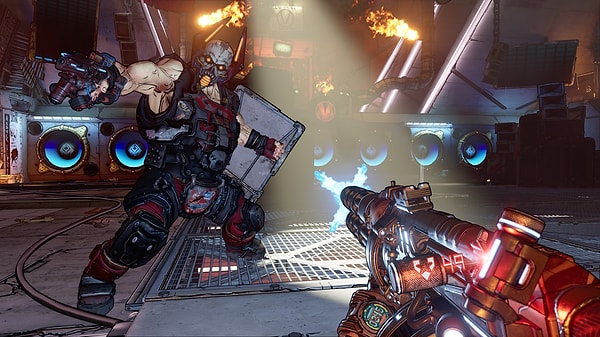 Sony is known to decline crossplay support for a lot of games like Fortnite and Rocket League. Gearbox Software actually released crossplay for Borderlands 3 way back in 2021, yet Playstation owners were left out. Sony was adamantly against crossplay because they hate the idea of people buying products from rival brands and using it on their own platform.
Later on, they decided to allow it in Fortnite and Rocket League. But recently in March, they released Tiny Tina's Wonderlands, a Borderlands spinoff,  with crossplay support on all platforms. It was only until then that Sony finally came around. The end result is the good news for all Borderlands 3 players. 
Gearbox confirmed that their full crossplay support for Borderlands: 3 will be coming this Spring. Also, they have announced an "all-new Tales from the Borderlands adventure" that will be released in 2022. 
"There are more stories to explore in the #Borderlands universe. An all-new Tales from the Borderlands adventure is coming in 2022 from @GearboxOfficial and @2K"-  Borderlands 3 Twitter
The implementation of this feature is music to the ears of Playstation owners. Could this be a sign of Sony's change of heart with crossplay? We'll find out. 
.
Scroll Down for Comments and Reactions