News
'Blackhat' Starring Chris Hemsworth Comes Back After Six Years of Release On Netflix
'Blackhat' Starring Chris Hemsworth Comes Back After Six Years of Release On Netflix
The mighty 'Thor' himself Chris Hemsworth stars in this action crime thriller 'Blackhat', the hacker of the spy movie that is sweeping Netflix around the world six years after its premiere.
'Blackhat' Release Date and Trailer
'Blackhat' is set to be released on February 16, 2022. You could check out its official trailer right here. It is also available on Youtube.
'Blackhat' Plot Summary and Cast
After a Hong Kong nuclear plant and the Mercantile Trade Exchange in Chicago are hacked by unknown perpetrators, a federal agent (Viola Davis) proposes that the FBI work with China to find the cyber-criminals.
The leader of the Chinese team, Chen Dawai, insists that convicted hacker Nick Hathaway (Chris Hemsworth) be released from prison to help with the investigation. As Nick and his comrades chase their quarry, it becomes evident that the hackers have a sinister motive for their actions.
'Blackhat' stars Chris Hemsworth, Tang Wei, Viola Davis, Holt McCallany, and Wang Leehom.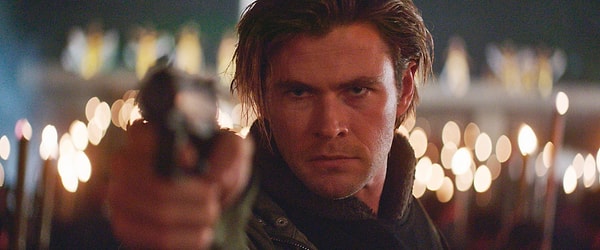 About 'Blackhat'
'Blackhat' is an American action thriller film produced and directed by Michael Mann. It premiered in 2015 In theaters and didn't make it to the box office earning only $19.7 million at the box office against a budget of $70 million. The reason was its rival movie, Clint Eastwood's 'The Sniper', got all the praises and attention of the viewers and critics. Six years after that, Netflix listed it in its catalog. 
In Spain it is now number 6 on the list of most viewed content, but in Japan, Denmark, Colombia or Bulgaria it is number one to the Web Flex Patrol. In most countries where the streaming platform operates, the movie is located in Top 10 results.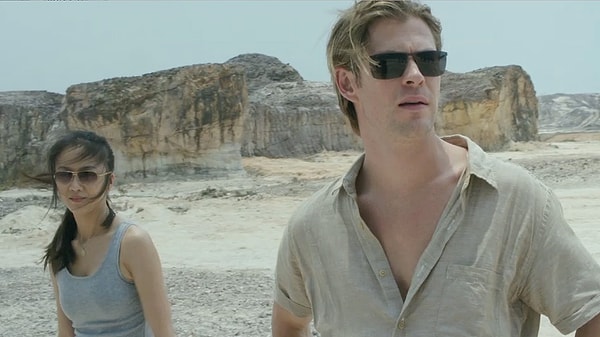 'Blackhat' Production
Michael Mann's inspiration to make Blackhat was the events surrounding Stuxnet, which was a computer worm that targeted and reportedly ruined almost one fifth of Iran's nuclear centrifuges. In keeping with his high standard for authenticity, Mann brought in several technical advisors and consultants to make the film as authentic as possible. 
The film was tentatively titled Cyber, however the final title was revealed on July 26, 2014 during a panel at San Diego Comic-Con International. The first official trailer for the film was released on September 25, 2014.
Filming began on May 17, 2013, in Los Angeles, California; Hong Kong; Kuala Lumpur, Malaysia; and at Lapangan Banteng in Jakarta, Indonesia.
The film would be Mann's first feature to be shot entirely using digital cameras. Although Collateral, Miami Vice and Public Enemies were predominantly digital features, Mann employed 35mm film sparingly.
In November 2013, Universal set the North American release date for January 16, 2015.
Are you looking forward to the coming of 'Blackhat' on Netflix on February 16th? Drop your comments below.
Scroll Down for Comments and Reactions