News
Billie Piper's BAFTA-Nominated Series 'I Hate Suzie' Returns for Season Two
Billie Piper's BAFTA-Nominated Series 'I Hate Suzie' Returns for Season Two
HBO Max is an American streaming service provider launched by Warner. Bros Discovery approximately two years ago. The streamer has been providing captivating shows and films, especially in the drama category. 
I Hate Suzie became one of the shows in the category after launching its first season on the streamer in August 2020.HBO Max announced that I Hate Suzie will launch its second season, named I Hate Suzie Too this December after a two-year wait. 
The show has managed an impressive 95% average Tomatometer, supported by a 65% average audience score on Rotten Tomatoes and 6.9 out of 10 stars on IMDb.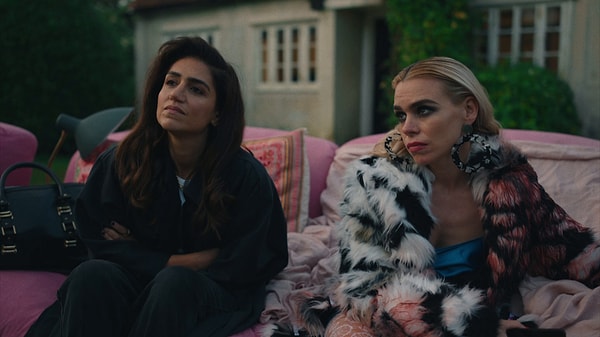 What's the Plot for 'I Hate Suzie Too'?
Season one of I Hate Suzie follows Billie Piper portraying Suzie Pickels battling to survive after her nude photos leaked, messing up her marriage, career reputation, and everything in general. 
The upcoming season will see Suzie striving to start a new life after acquiring a new job and agent and joining a reality competition, Dance Crazee, which keeps her Saturday nights busy in exchange for likes. 
Although with a few personal problems, Suzie sticks with her best friend, Naomi, while dancing to keep up with her new life as a single mother and ex-wife.
'I Hate Suzie Too' Trailer?
HBO Max uploaded the official trailer for I Hate Suzie Too season two roughly two weeks ago. The trailer describes the upcoming season, with a glimpse at Suzie's dancing sessions as she battles her past monsters. 
On the positive side, I Hate Suzie Too will see the star cast embrace a new beginning for her beloved son and best friend.
'I Hate Suzie Too' Creators?
I Hate Suzie Too is created by the star Billie Piper, alongside Lucy Prebble, with Anthony Neilson and Georgi B-Davies on the directing wheel. 
Prebble and Piper chiefly produce the show together with Cameron Roach, Liz Lewin, and Julie Gardner. 
I Hate Suzie Too is a co-production of Sky Studios and Bad Wolf companies.
'I Hate Suzie Too' Cast?
Season two of I Hate Suzie returns with familiar faces from its predecessor, including Billie Piper as Suzie Pickels, Leila Farzad as Naomi, Matthew J-Caws as Frank and Daniel Ings as Cob.
When is 'I Hate Suzie Too' Coming Out?
HBO Max revealed that I Hate Suzie Too will premiere on Thursday, December 22nd 2022. 
Season one of the show is still available on the streaming platform.
Scroll Down for Comments and Reactions