Big Thief's Transcendent New Album Is An Overlong 20 Tracks!
Brooklyn-based indie rock band Big Thief gave the world two stellar 2019 albums which showcased the two extremes of the band. Determined to outdo themselves, the group led by singer/songwriter Adrianne Lenker used four separate recording sessions to cull the material for Dragon New Warm Mountain I Believe In You. Originally the length of four albums, only 20 songs remain with a remarkable 80 minutes of music.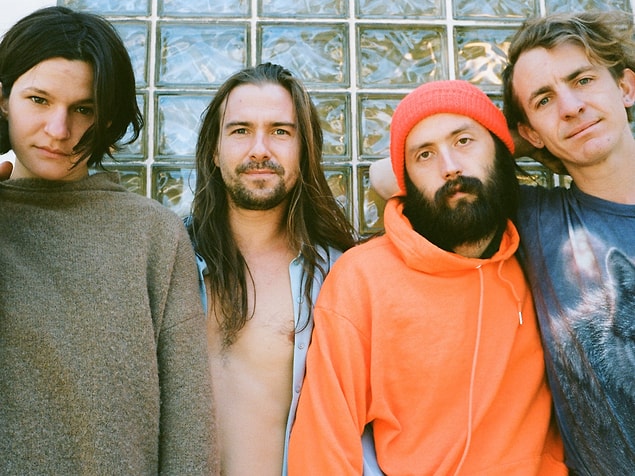 Staggering Beauty, Eclectic Tastes
As a clear exhibition for the expanding songwriting abilities of Lenker, Dragon New Warm Mountain I Believe In You runs the gamut of folk-influenced indie rock sprawl. Spaced-out opener 'Change' butts up against the cluttered 'Time Escaping' while the romantic bopping lead single 'Little Things' follows the quietly intense 'Sparrow.' Folk, rock, and country combine under the blanket of indie music, with each new track shining a bit of new light on the magic of Big Thief. For what it moderately lacks in cohesion, DNWMIBIY makes up for it with a sizeable cut of near-perfect songs.
The Verdict on 'Dragon New Warm Mountain I Believe In You'
Having 20 songs on a single record means things are going to drag a bit. Luckily, the ambition is part of its quirky charm, as Big Thief use their pandemic downtime to explore new facets of themselves as individuals and as a whole. Even if not every song is a winner, the record is surprisingly repeatable, certainly due to the fact that ten tracklist rearrangements would yield ten new shades of album listening experience. Whether you want to play the whole thing for a relaxing background listen or select choice cuts instead, this new batch of Big Thief is worth the investment.
Rating: 8/10
★★★★★★★★☆☆
Tracklist